Island Bliss Weddings
4605 Tutu Park Mall, Suite 133, PMB 150
St. Thomas, VI 00802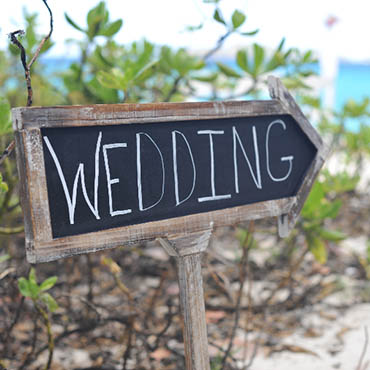 Thank You Notes
(See what our newlyweds are saying)
Island Bliss is great! So glad we chose them.
My husband and I got married in St Thomas December 2018. Using Island Bliss Weddings was stress free, affordable, and saved a lot of time and energy. Everything I wanted Janell…
Everything I could have imagined!
Janelle was awesome!! I was a little nervous booking my wedding far away and not being able to see everything. But Janelle answered all my questions and everything turned out e…
Wonderful!
I'm currently planning my wedding with Janelle right now. My fiancée and I are getting married May 2, 2019 and Janelle has been nothing but great! She makes it so easy and s…
We're Eloping!
We are less than 7 weeks away from getting married and are literally stress free! Island Bliss Weddings gave us so many options to choose from for our elopement. We can't wait!
Stress-free and Perfect Destination Wedding!
Island Bliss was amazing to work with and made our day the BEST! From my initial emails filled with endless questions that Janelle answered quickly and with ease to our welcomi…
Destination Wedding Made Easy
I used Janelle and Island Bliss last March 2018 to plan my wedding on St. Thomas. I was coming in on a cruise ship with family and friends and Janelle helped me plan a wonderfu…
Perfect Island Wedding
Working with Island Bliss Weddings when planning my destination wedding was perfect! It's so difficult to make decisions when you can't be there in person to look at/try th…
Well Organized & Professional
They did everything start to finish, calmed my amazing wife down when she was nervous and anxious. So well organized and professional. Had trouble with some guests travel and a…
Loved Them!!!!!
We used this company for our destination wedding we had in St. Thomas. We took a cruise and were only at the island for 6 hours. They were extremely kind in making our dream…
Amazing Job!
Janelle and Stu did such an amazing job ensuring our special day went just as planned. They are the friendliest couple and walked us through everything step by step. Made the w…