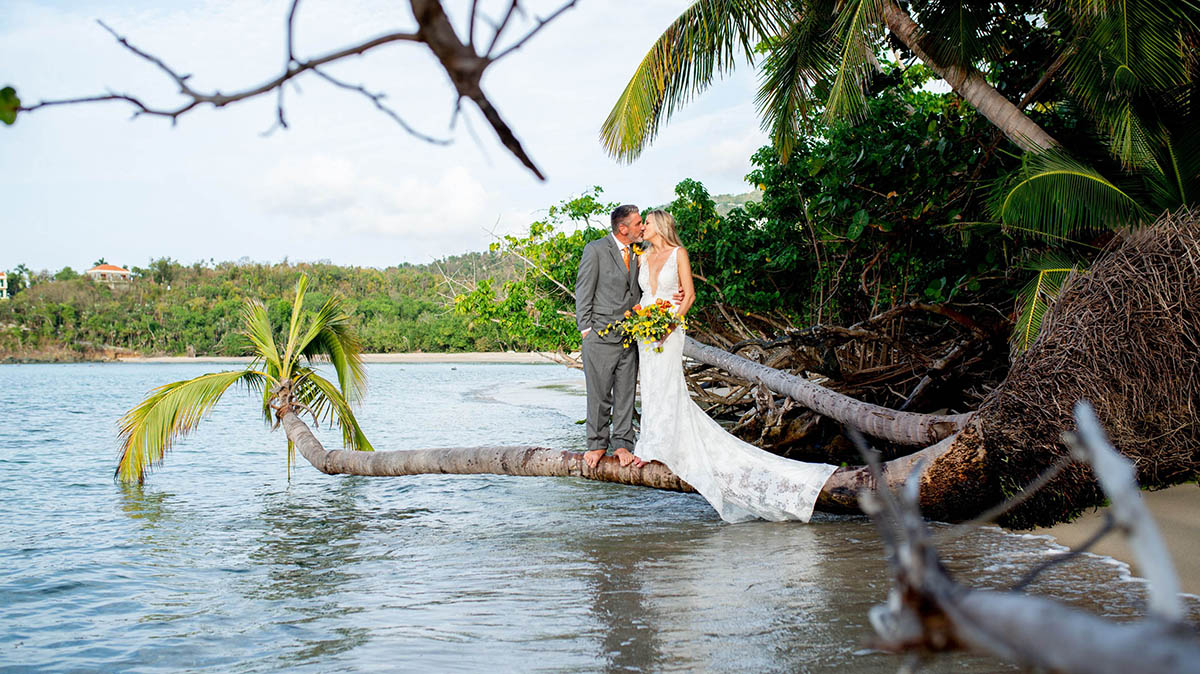 Our 15th Wedding Anniversary Vow Renewal
What a wonderful way to celebrate our wedding anniversary by renewing our vows. With our children present, it's a beautiful way to reinforce our family love and togetherness, especially during these trying times of Covid-19 and the global pandemic it's causing.
My husband Stuart, of Virgin Island Wedding Officiate, and I renewed our wedding vows this past May. We met our photographer, Brooke, at Yacht Haven Grande in Charlotte Amalie, St. Thomas for pre-ceremony photos.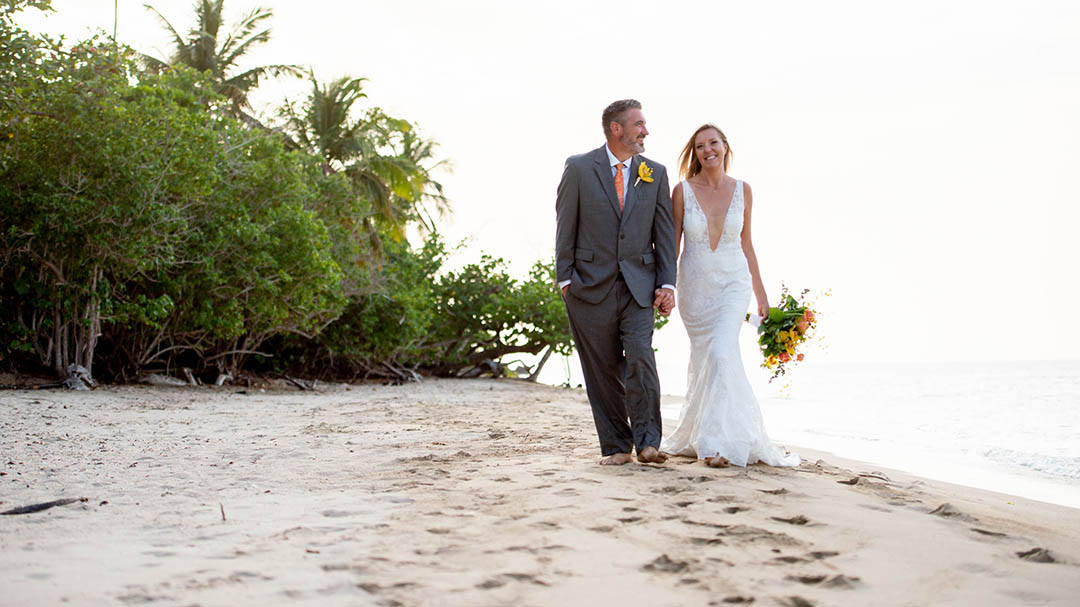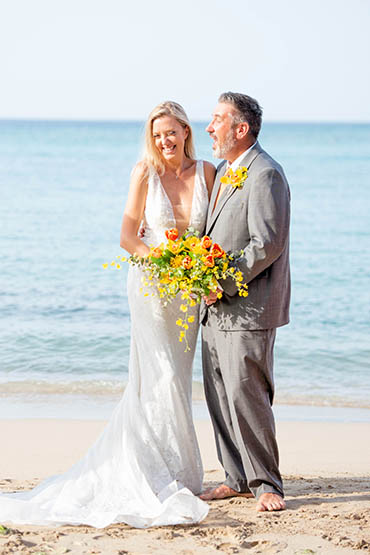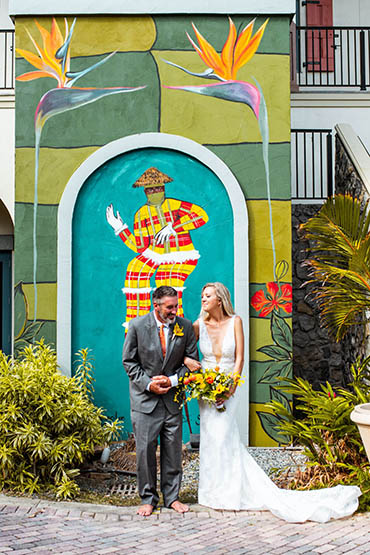 Yacht Haven has some amazing new murals that make for magnificent photography backdrops. The vintage-looking Greetings from St. Thomas postcard design would work great to send to your friends and family, either as a thank you card or elopement announcement. My flowers from East End Flower Shop were so complimentary to the murals as well. They did a fabulous job of creating a garden-style bouquet for me.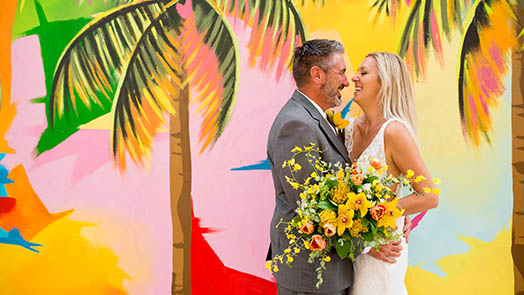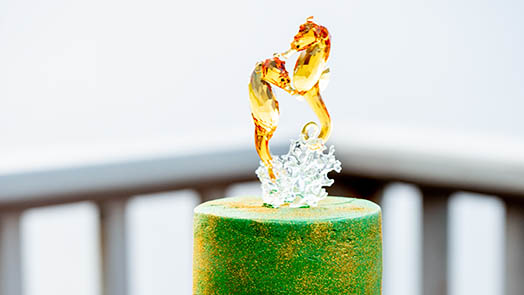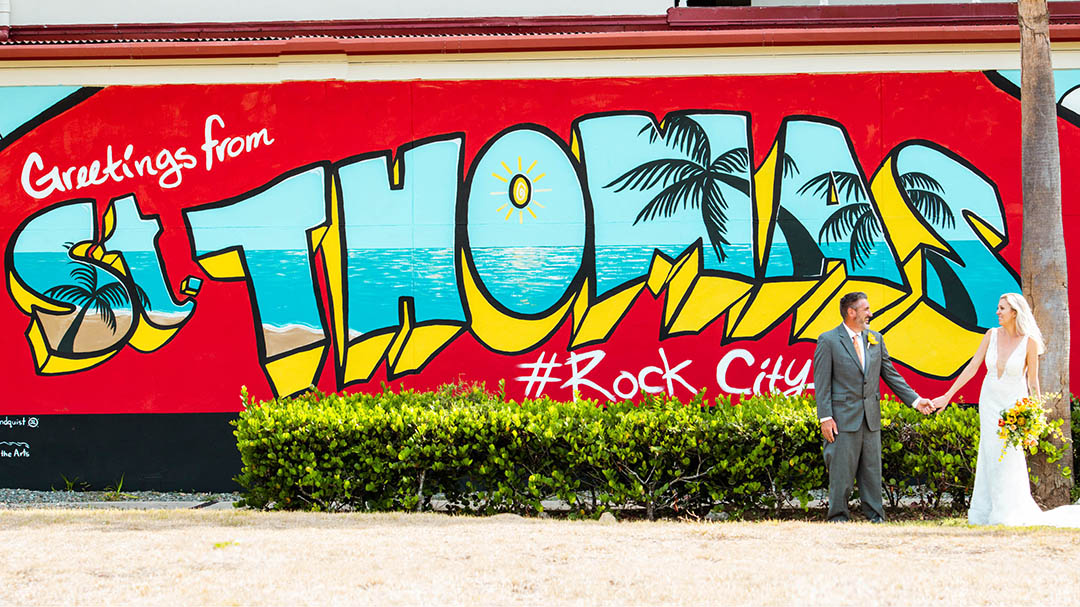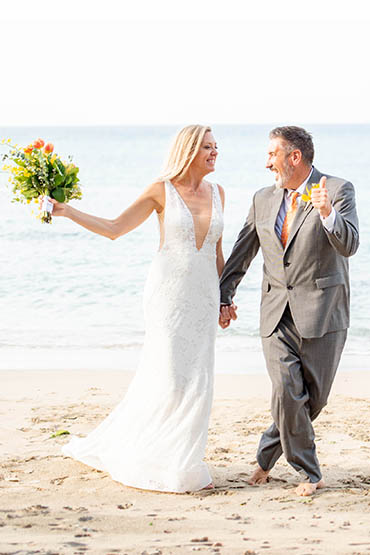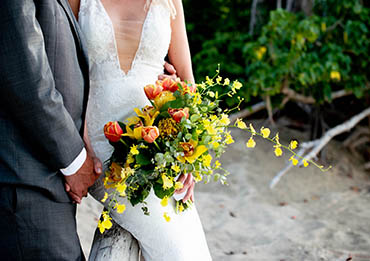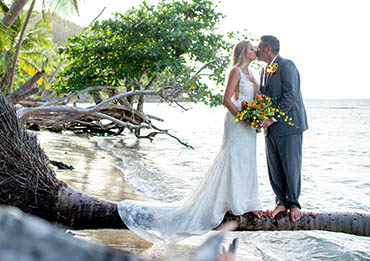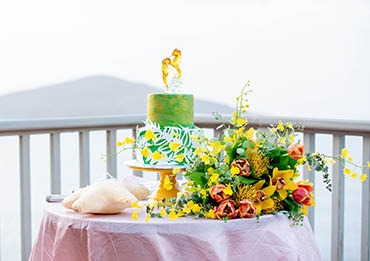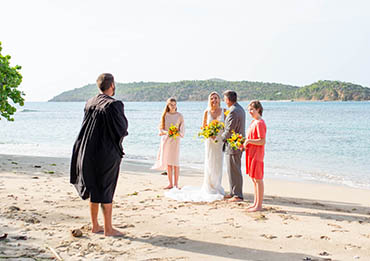 After capturing some images downtown, we met back up again at Neltjberg Beach. This beach holds a lot of great memories for us and our children so it was a natural choice. This hidden gem of a beach is not easy to get to though and is not a great option if you have a lot of guests (the road down to this beach makes the surface of the moon look like a smooth ride). Aaron Englund officiated for us although Stuart really took over most of the ceremony…I mean, he basically has a Ph.D. in wedding ceremonies! We ended the evening covered in green buttercream from our beautiful cake by Island Sweet Stuff. Check out my blog posts on how to make a vow renewal or small destination wedding extra special.