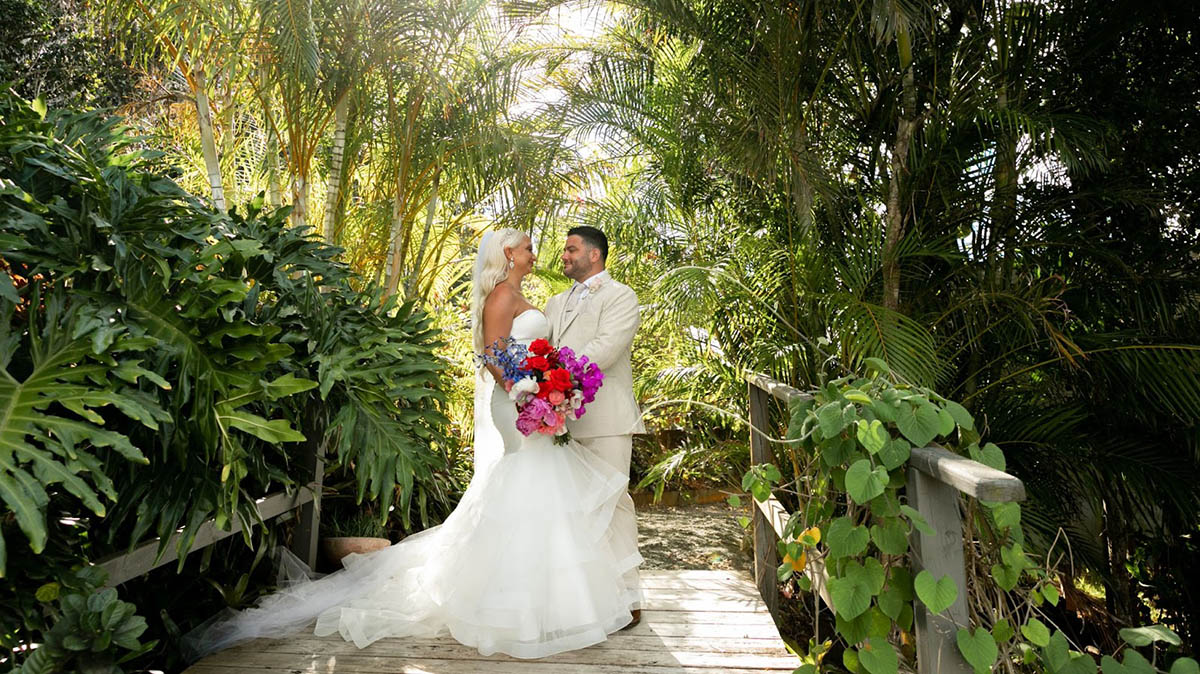 Sienna & Michael – Crown & Hawk
Sienna & Michael pulled out all the stops for their wedding day at Crown & Hawk Garden. From the oyster bar and the pig roast to Moko Jumbie and Caribbean fire dancers, this event was one the couple and their guests would never forget.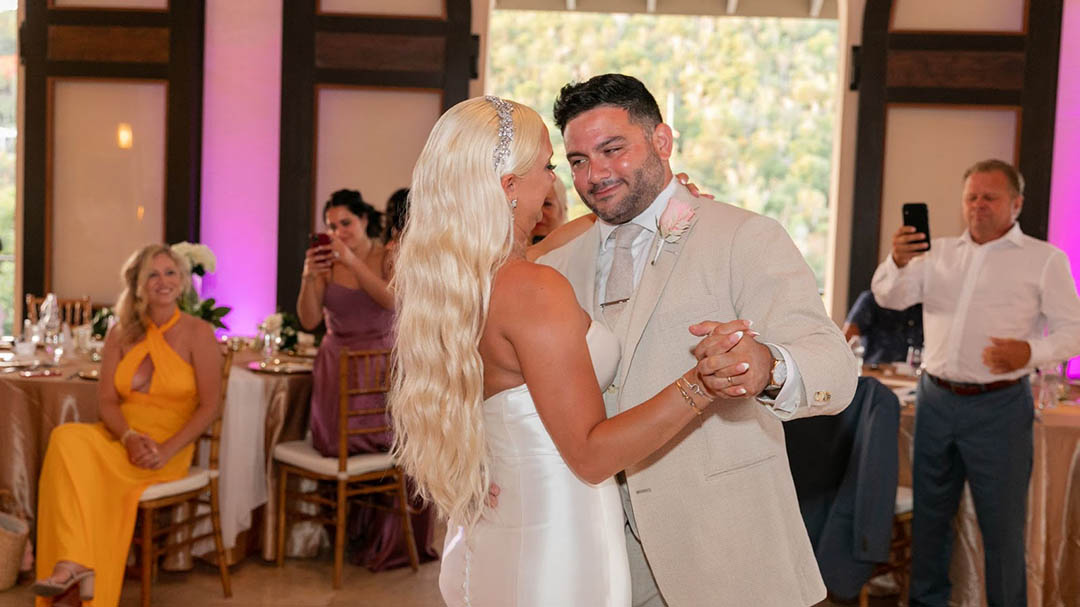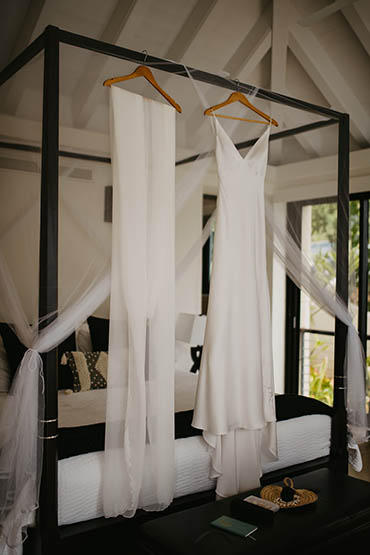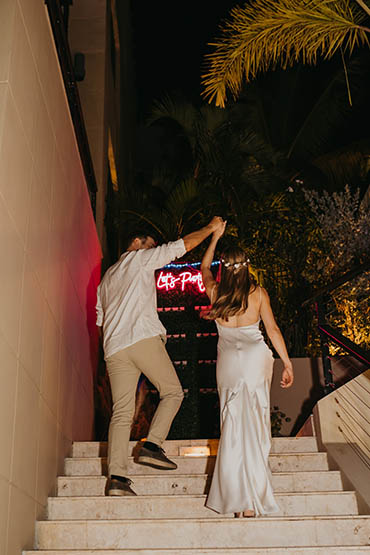 Crown & Hawks tranquil garden sparks an abundance of both romance and excitement. The lavish, enchanting gardens and hilltop views create a fairy tale like setting that will be sure to amaze you and your guests. In addition to the jaw-dropping backdrops, the first class service and cuisine offered by this venue provides a luxurious experience catered to your enjoyment. Following your intimate ceremony in the garden, guests can make their way to cocktail hour by the pool. This area overlooks both the Atlantic Ocean and the Caribbean Sea while revealing some of the most dreamy sunset views the island has to offer. The Caribbean inspired architecture and luxurious botanical gardens are sure to make your elegant tropical wedding dreams come to life.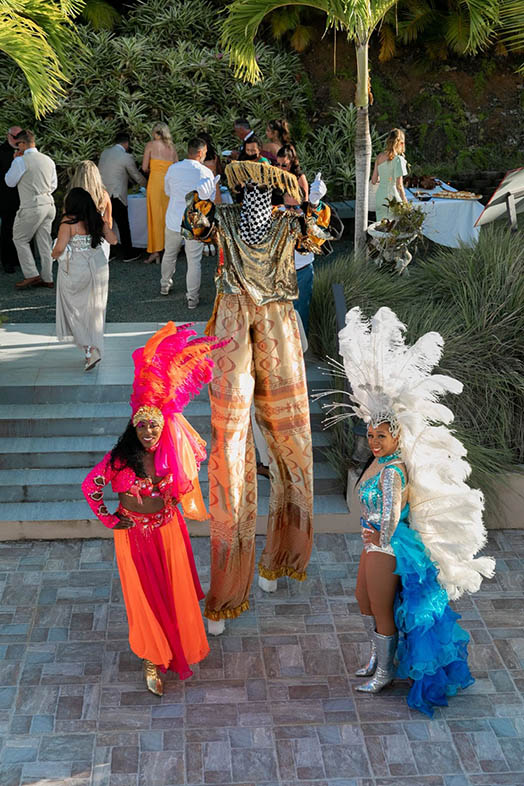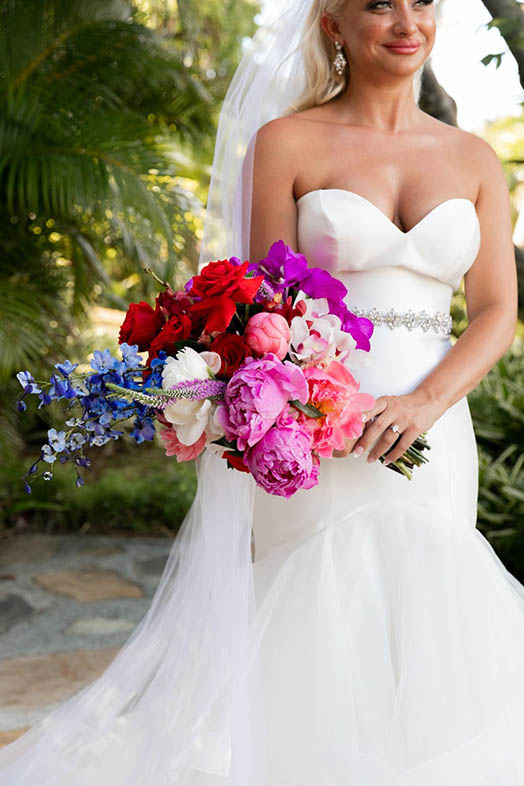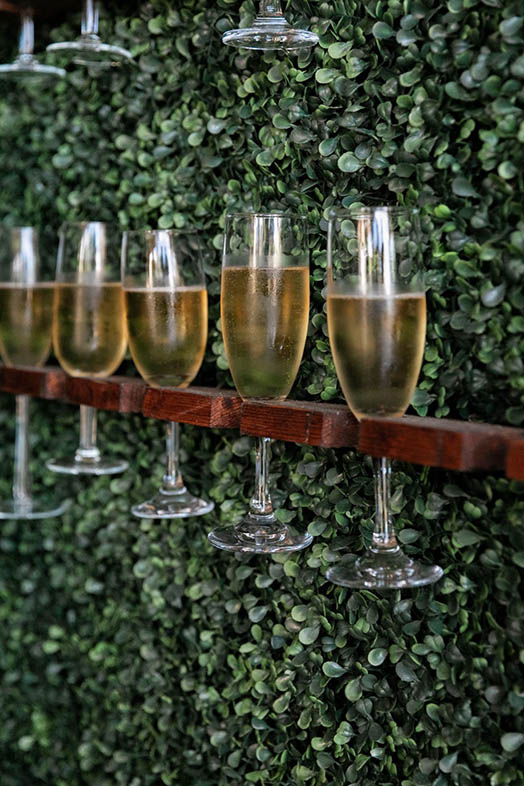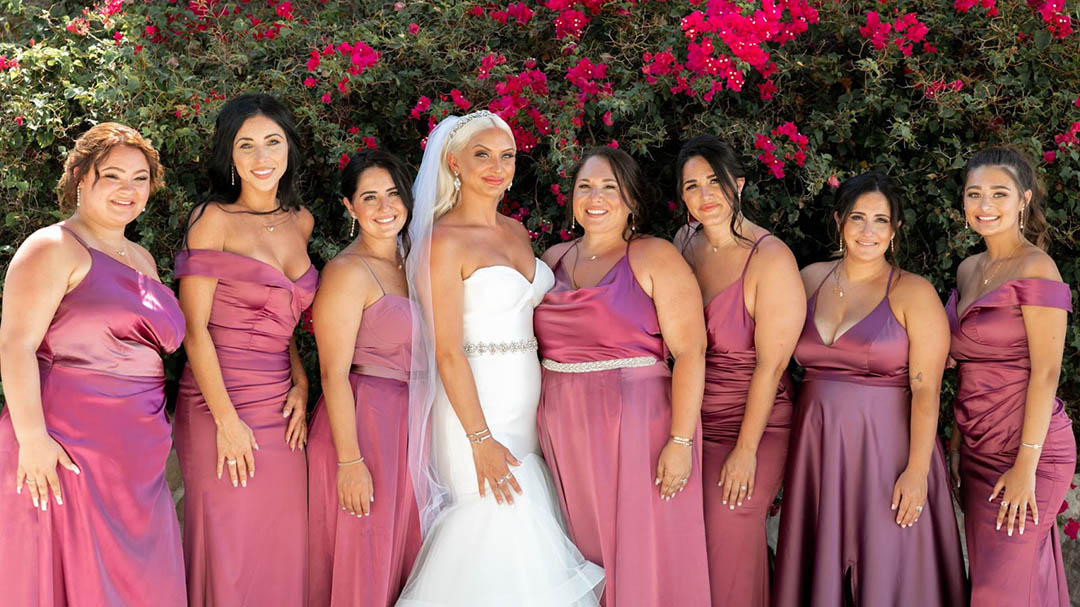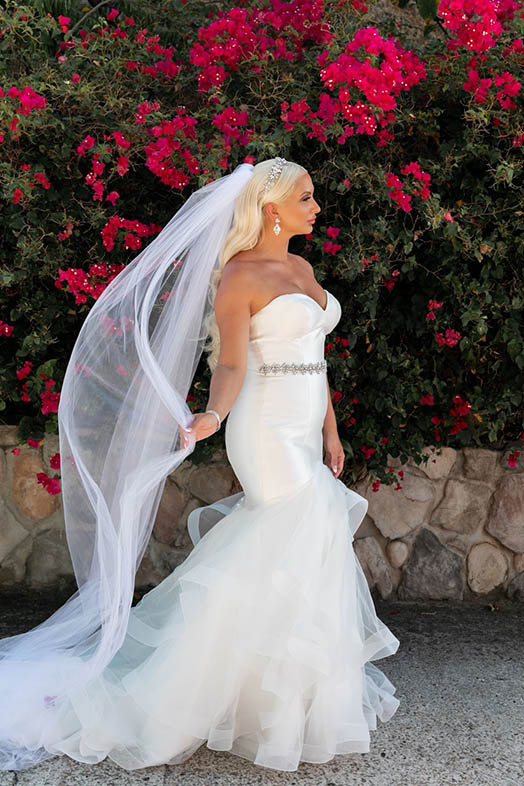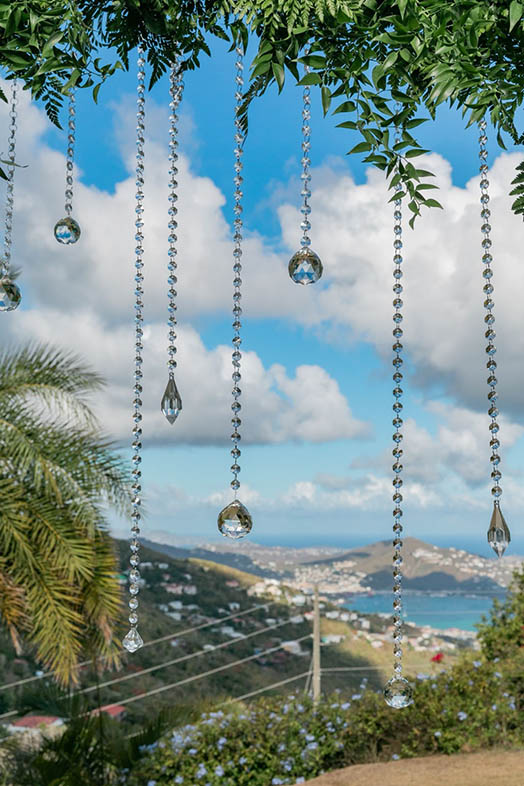 Sienna & Michaels elaborate event was photographed by Sage Hammond, the owner and photographer of Crown Images. Sage did a beautiful job encapsulating the eye-catching details that this truly unique tropical setting provides.