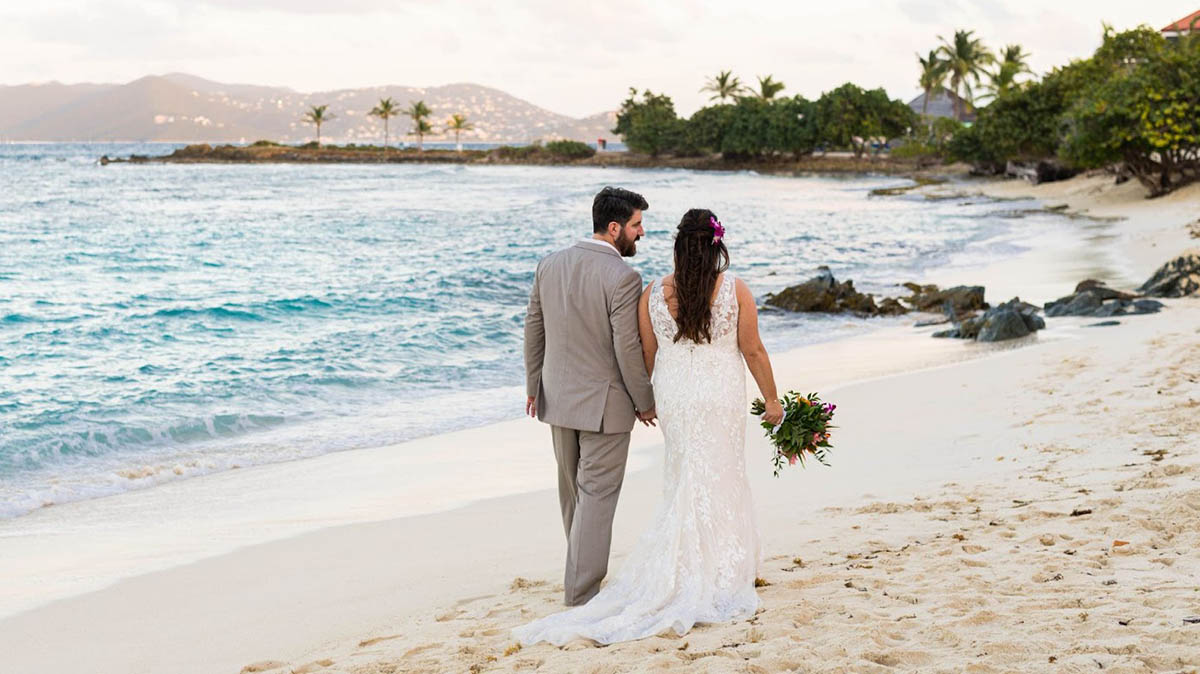 Tiffany & John – Sapphire Beach Ceremony & Reception
Tiffany & John held their wedding ceremony and reception on the East end of St. Thomas at Sapphire Beach Resort. This stunning beach is known for low hanging palms and expansive views of the surrounding Caribbean islands, providing the perfect backdrop for your dream beach wedding.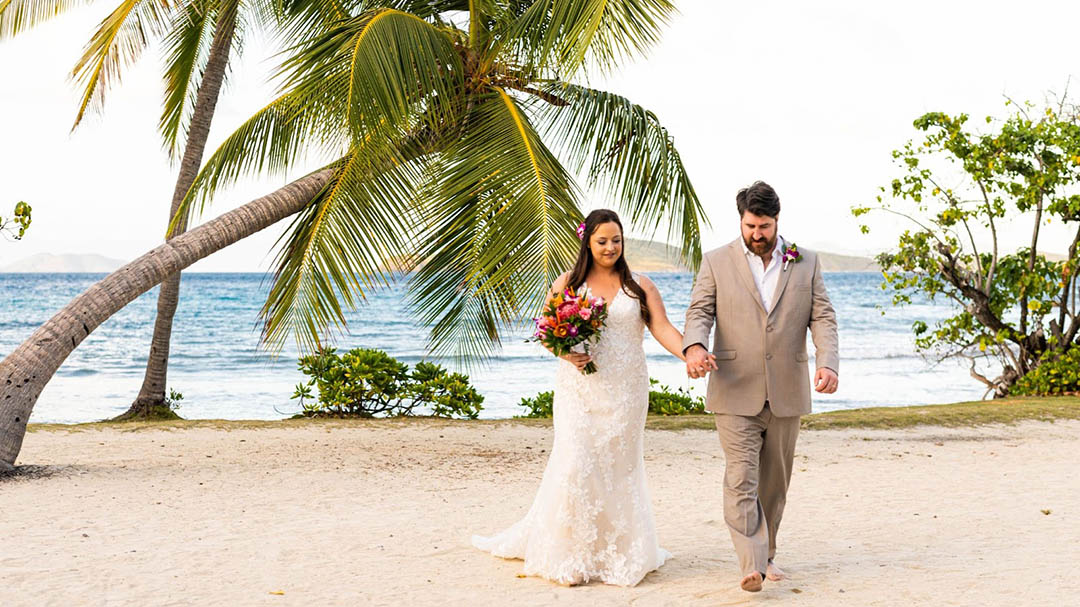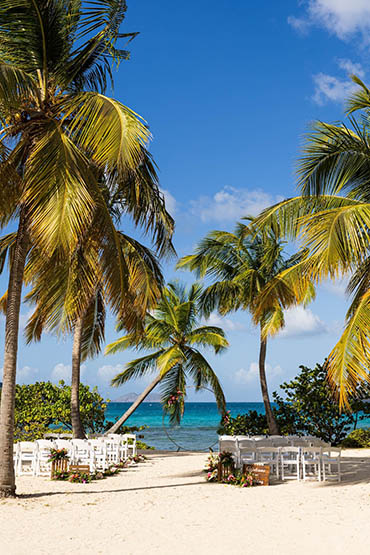 With low hanging palm trees, iconic Caribbean breezes, and breathtaking views of St. John and the British Virgin Islands, it's no wonder Sapphire Beach serves as one of our most popular beach wedding venues. This location accommodates a wide variety of weddings, from elopements to elaborate receptions, this venue is customizable to you and your wedding day dreams. Sapphire Beach also acts as a resort, with condos right on the beach, where you and your guests can stay for the duration of your visit to the island. The resort itself has multiple Caribbean Island inspired restaurants for every meal of the day. Sapphire is a package deal as after the day's festivities are over, you are able to walk back to your room hand in hand with your new spouse on the cobblestone pathways at the end of the night.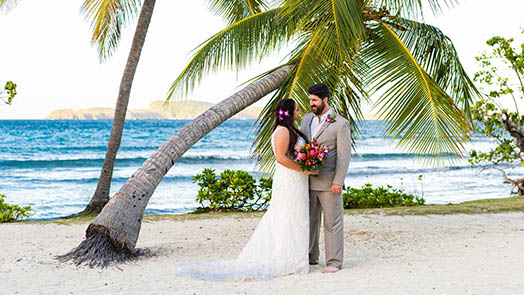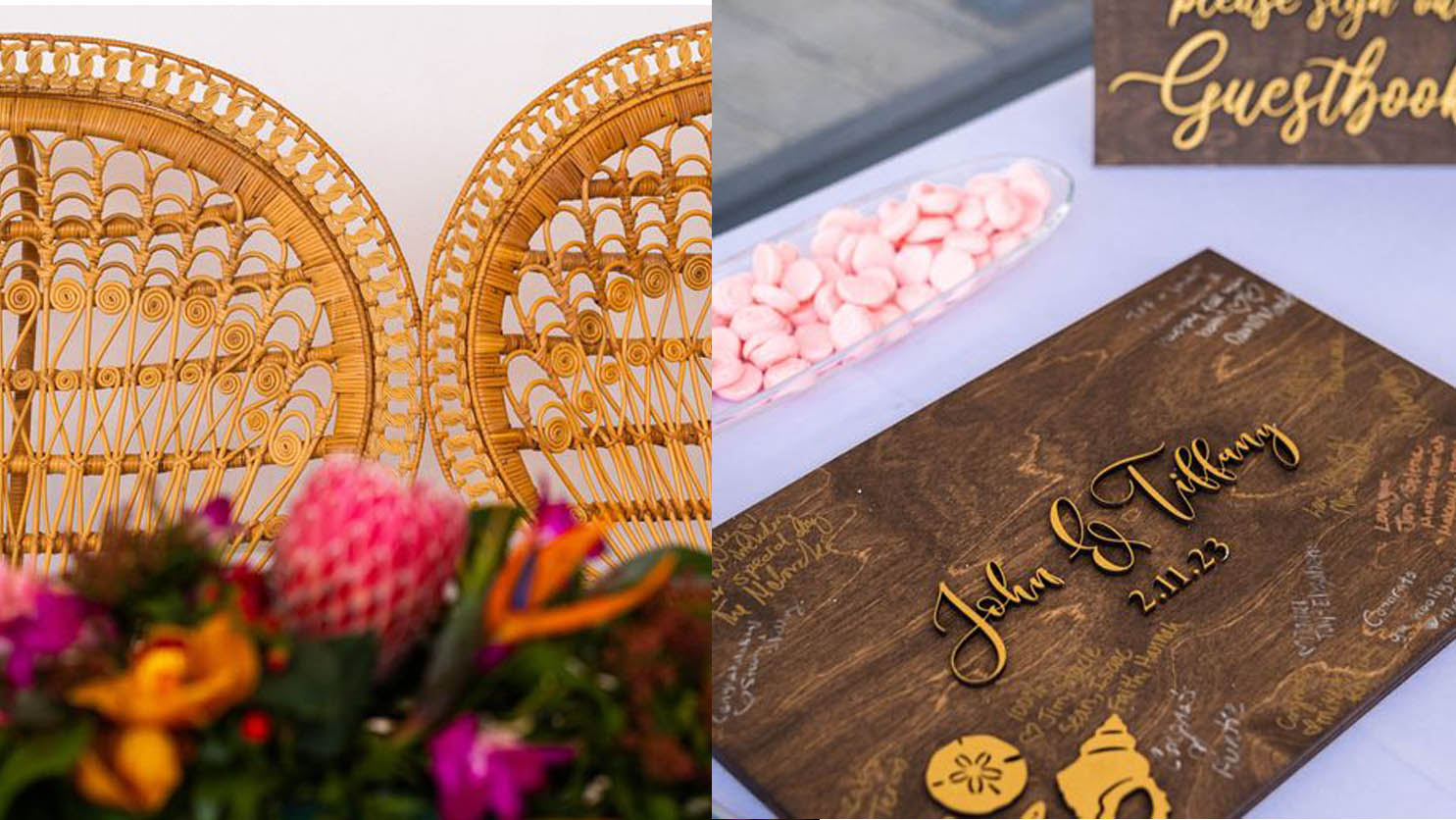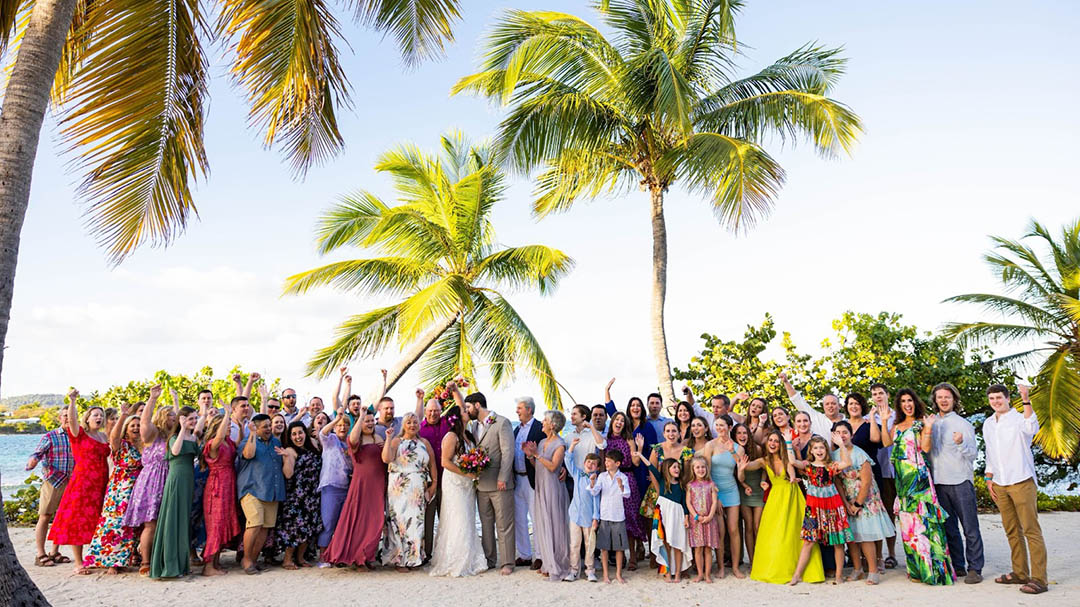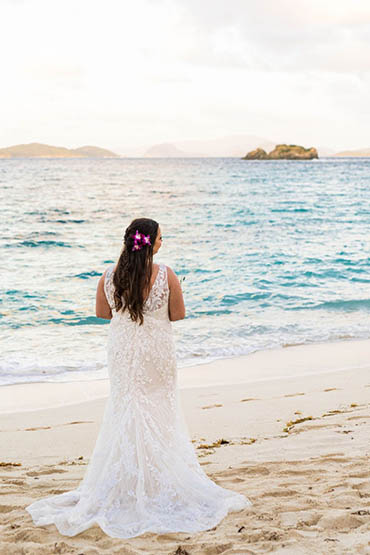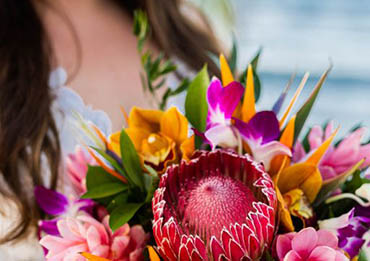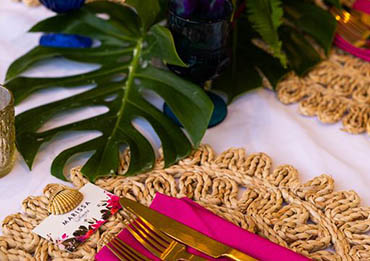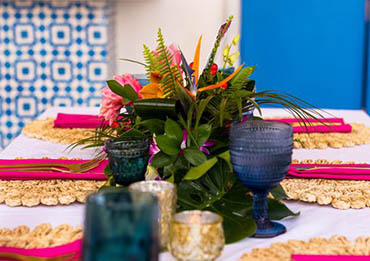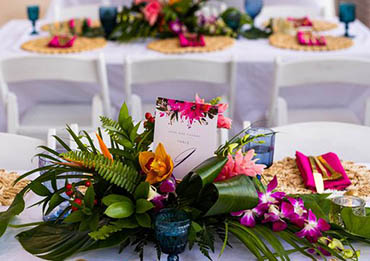 Tiffany & John hired Alexandra Marie Photography to capture their special day on Island. As you can see, she did a fantastic job capturing the radiant colors and emotions of this special occasion.