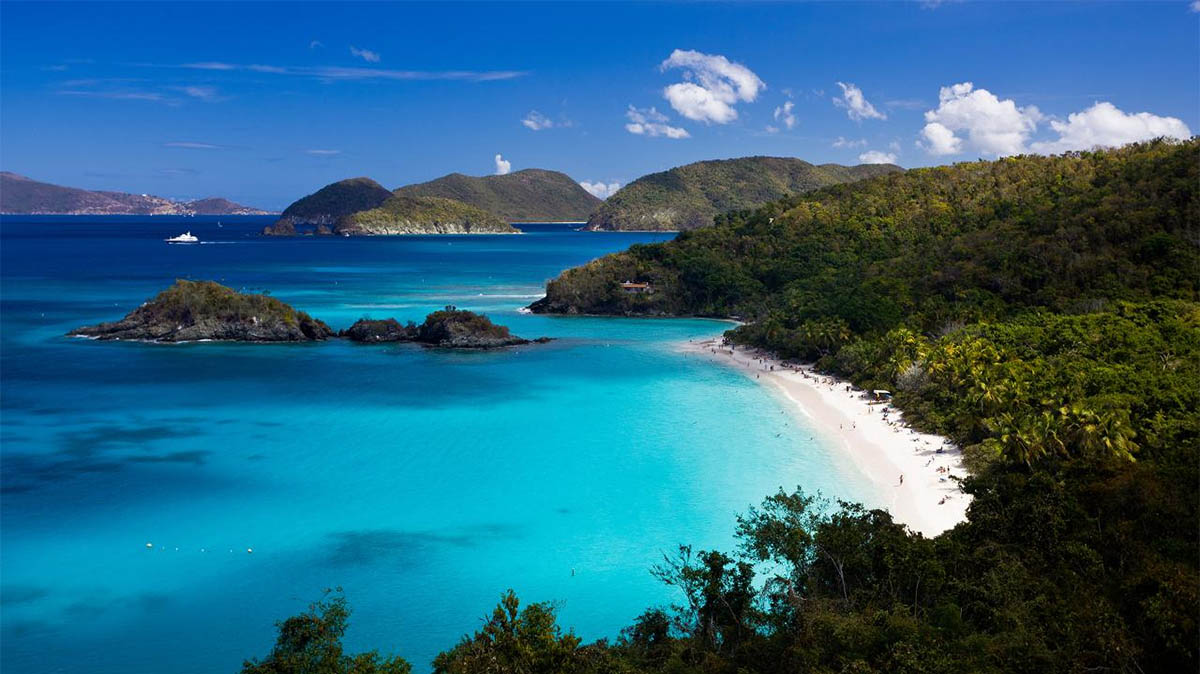 Top 5 Reasons to be Married in St. Thomas, US Virgin Islands
We have been planning and coordinating destination weddings in St. Thomas since 2004 and with over 15 years of experience, we can tell you that St. Thomas is the perfect spot for your destination wedding! Below are the Top 5 Reasons you should choose St. Thomas for your big day!
FIVE
Natural Beauty
There is natural beauty all around you with some of the most beautiful beaches in the world, creating the most gorgeous backdrop for your destination wedding; you have so many choices in one location! You're not limited to just beach weddings in the US Virgin Islands. You can choose a lush, tropical landscape on top of a mountain, gorgeous stone patio deck overlooking the ocean, or even UNDERWATER for a scuba dive wedding! Speaking of the water… you can get married on a boat or jump on a boat after the ceremony and celebrate at sea. We have a lot of wedding packages to fit any of these desires.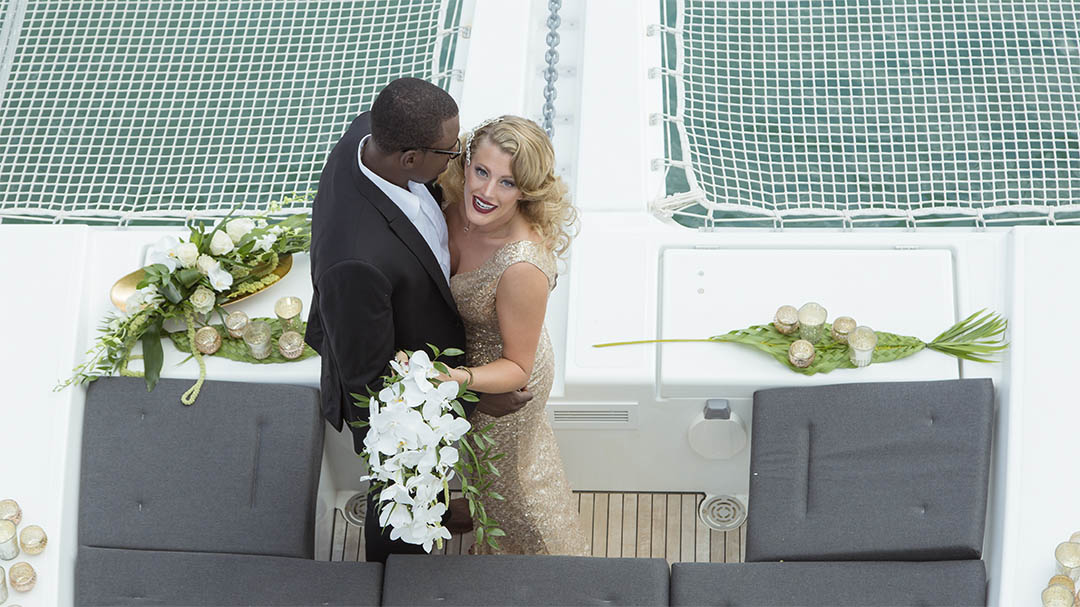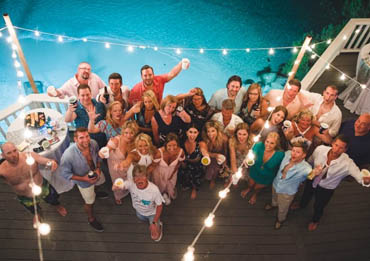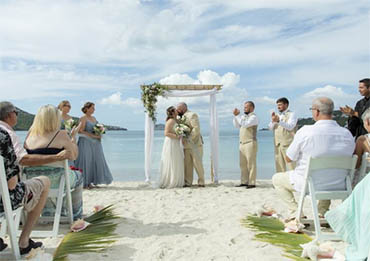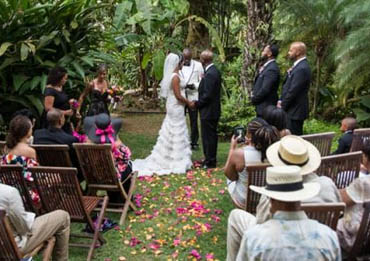 One of our favorite locations for both the wedding ceremony and wedding reception is Villa Norbu. Located in an exotic, tropical paradise, this wedding venue boasts unforgettable views and romantic sunsets that set the stage for an amazing wedding. It offers the utmost excellence in style and design for your elegant destination wedding. Walk down a beautiful aisle of flower petals overlooking the beautiful turquoise waters of the Caribbean as your close family and friends witness the personal vow ceremony.
Owned and operated by Alain and Soolan, a husband and wife couple with more than 30 years of collective experience, the wedding venue is perfect for intimate celebrations of 75 or fewer people. Adorned with coconut palms and lime trees, the ambiance is inviting and the grounds are luxurious.
If the beach is what your heart desires, you can't beat Lindquist Beach, Magen's Bay Beach, Secret Harbor, Sapphire Beach, and more for some amazing beach wedding backdrops.
FOUR
Accommodation Options
One thing I love about St. Thomas is how small it is. Many brides will ask me for recommendations on where everyone should stay so that they are close to each other but honestly, the island is only 13 miles by 3 miles in size which means you could stay anywhere and no one is more than 20 minutes away.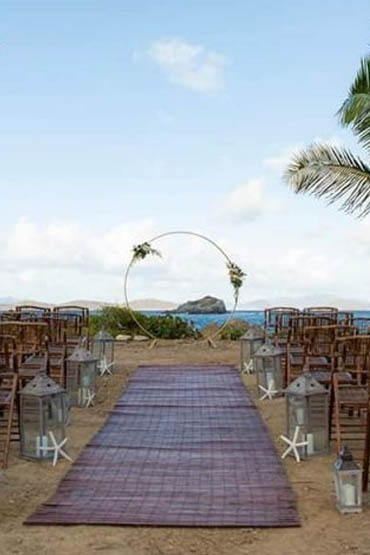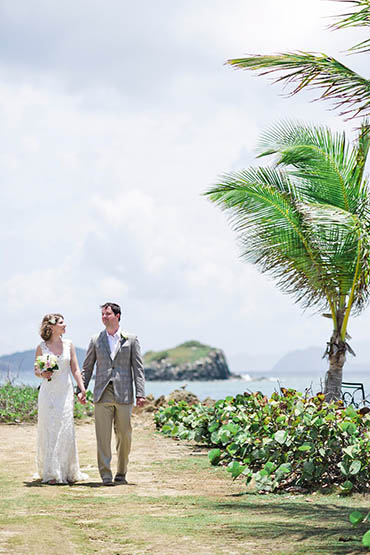 One of our favorite locations is Sapphire Beach Resort & Village. To us, it has the very best hotel beach on the island with a beach bar, snorkel rentals, white sand, gorgeous views with cooling breezes, and areas for awesome snorkeling. The resort also has a range of options for any budget. Guests that want to save money can stay in the Village, just a short walk from the beach. Those that want to be right on the water have that option as well. Pretty Klip Point and Sapphire Beach provide beautiful locations for your ceremony.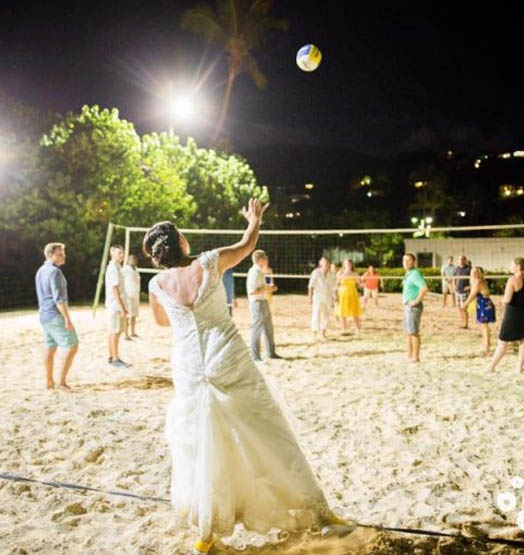 Or choose Bolongo Bay Beach Resort for an all-inclusive option; the only all-inclusive resort option in St. Thomas offering premium liquor and a la carte dining with lobster, steak, and prime rib included. It's a family-owned operation where you'll know everyone's name by the end of your stay. We can help you create an entire wedding weekend for you and your guests with special offers from Bolongo, including rum punch welcome parties, sunset sails on Heavenly Days, and more.
Perfect for weddings, this authentic Caribbean beach resort is surrounded by the sounds, sights, and tastes of the island. The resort sits along a 1,000-foot golden sand beach with swaying palms trees, gentle breezes, and inquisitive iguanas that stroll through the property. A true wedding vacation experience.
Don't discredit the amazing villas you can choose to stay in as well – some of which are thrilled to host your marriage ceremony and wedding reception. Sand Dollar Estate can not be topped for its amazing views of Magen's Bay Beach with the added bonus of having its own private beach just steps away. We've planned countless wedding ceremonies on its shores and even on its decks.
THREE
Convenience
Did you know you do not need a passport to visit the US Virgin Islands? That makes it easy for your guests to attend. There are direct flights from New York, DC, Miami and more.
You know what else is easy? Obtaining a Virgin Islands marriage license. There is no blood test, waiting period, birth certificates, etc. You just mail in your marriage license application prior to your travels and visit the courthouse once upon arrival. We can help you along the way and make the process easy and simple.
TWO
Your Wedding Dream
Creating EXACTLY what you want by curating your own event. When you have a destination wedding, you have more freedom to create the guest list you most desire. You're not stuck inviting co-workers, your parents' friends, your second cousins. A destination wedding means you can make the event as intimate as you like. And guess what? Everyone will understand! "We're having a destination wedding" is the perfect excuse to do exactly what you want, invite who you want, etc.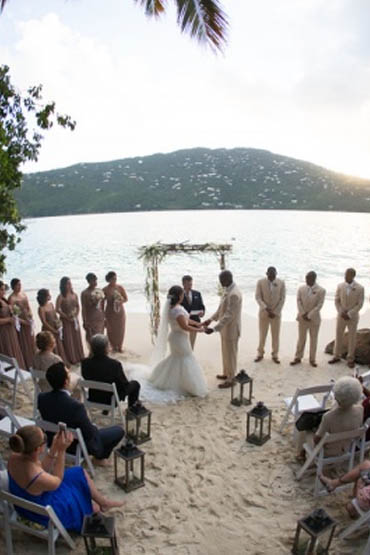 It may not be common at home to have a 9 am wedding followed by a catamaran sail through the British Virgin Islands where all of your guests strip down into their bathing suits and go snorkeling for the afternoon. But you know what? It is common here! You get to create the wedding day that fits your style the most.
Maybe it's just the two of you being whisked away for a helicopter wedding to a private island. Maybe it's 100 of your closest friends and family celebrating with you on a deserted beach. Or maybe, it's just you and your love. Whatever it is, it's what YOU want.
ONE
The Best Wedding Planner
Because you have the best wedding planner on your team, Island Bliss Weddings will make sure the day is flawless and perfect. Although a small, family-owned business, we're doing big things. We're proud to be the winner since 2013 of the Virgin Islands Daily News Best of the VI awards and Wedding Wire's People's Choice recipient since 2010! Having planned weddings in the US Virgin Islands since 2004, we have curated an awesome team of trusted wedding vendors in St. Thomas for venues, catering, destination wedding photography, etc.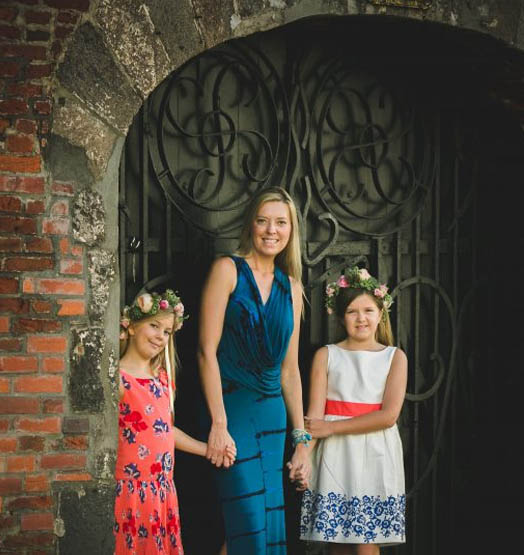 We know the in's and out's of planning a destination wedding and have created a unique planning system to help keep everyone on track and focused so your St. Thomas destination wedding is gorgeous. Looking for a stress-free island wedding? You've found it here.
Contact Janelle Scott, owner of Island Bliss Weddings, today to discuss your dream destination wedding. You can always reach her via phone or text at 340-514-2685 or click here to contact her via email. Getting to know you and developing an understanding of your personalities, styles, budgets, and aspirations when it comes to your dream destination wedding helps me to plan just the right mood, venue, music, food, photographer, and more. So let's talk about what makes your ideal wedding special to you so I can help make it happen.