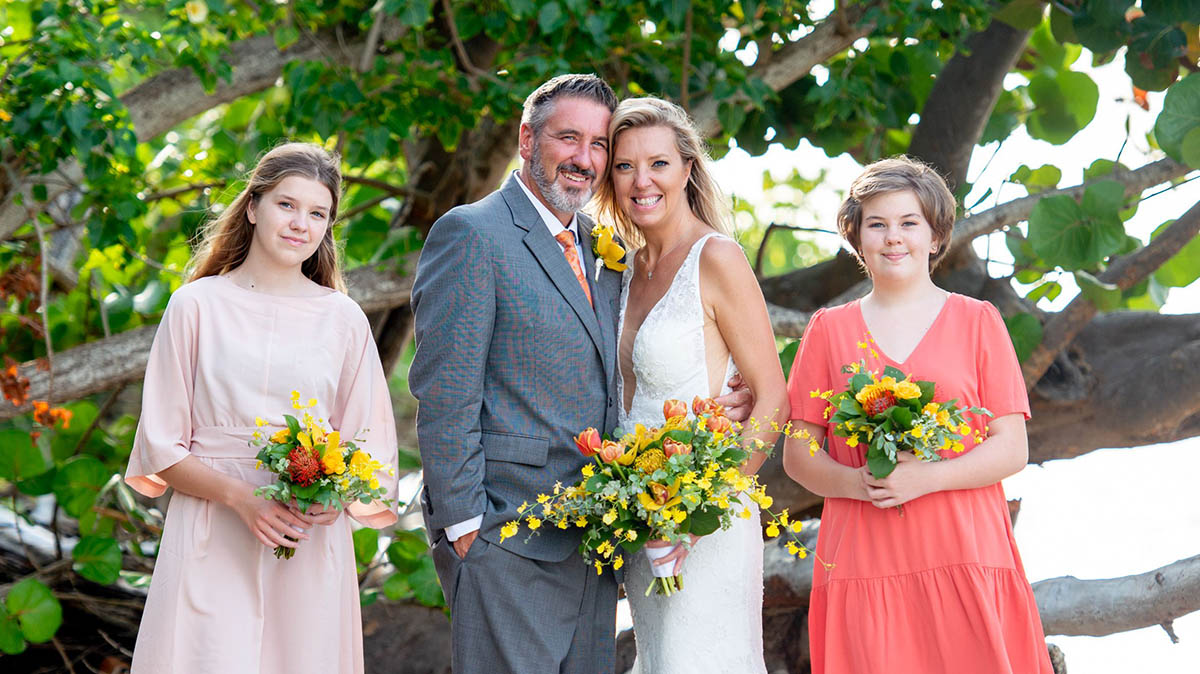 Choosing the Right Destination Wedding Vendors
My Virgin Islands Vow Renewal Tips Part 2. If you haven't seen Part 1, go back and check it out for some great ideas and tips on how to have the best marriage vow renewal ceremony.
When we decided to renew our vows, I knew from 15 years of wedding planning what I wanted to do to make the day special. On the wedding day, I couldn't help but make notes in my head on how to share tips and ideas with brides. We were basically treating the vow renewal as a "real wedding" and it was just us and our two daughters but there were so many little elements that I think made the day special and meaningful…and also made a nice "wow" factor for our photos. This blog post will go over the importance of "the basics", the wedding vendors you choose to be a part of your day, and the elements that they create to make your destination wedding day amazing.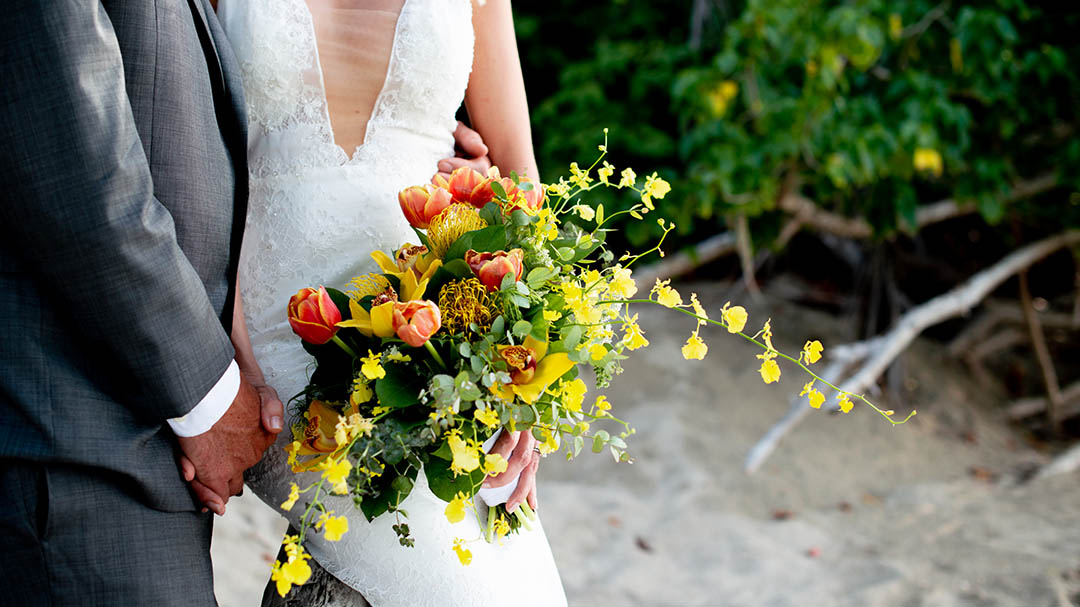 No matter how big or how small your wedding is, you need to think of what is most important to you. For some brides, it's the flowers. For others, it's the food. I know that marrying your best friend is the most important thing…let's agree that the person you are standing next to is the most important. The 2nd might be the setting…you want a beautiful place to be married which is probably why you are choosing the US Virgin Islands. St. Thomas and St. John offer so many amazing spots to host your wedding. But let's focus on what else can make your destination wedding amazing. When you close your eyes…what elements are most important to you?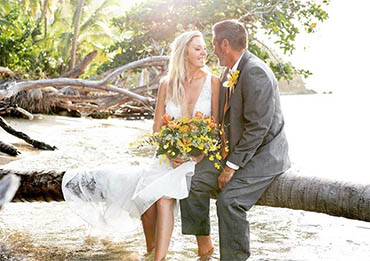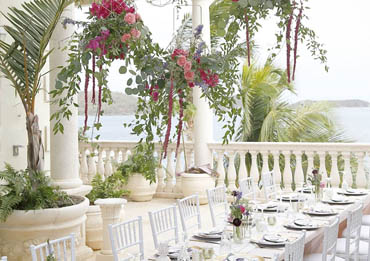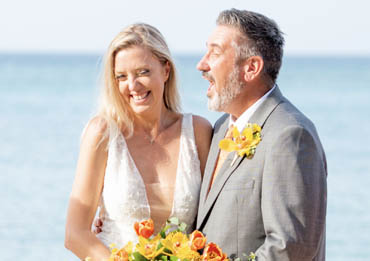 For me, it was the photography. I wasn't thrilled with my wedding photos from 15 years ago and I wanted to redo them. Make sure you spend the time to look at photographers' Instagram pages, their websites, etc. A destination wedding is such a gorgeous event, it deserves to be expertly captured. I have been working with Brooke Heikkila Photography for a long time and I love how her style has evolved over the years. She truly has a passion for photography and capturing life's moments. When I asked her to shoot our vow renewal, I appreciated how excited she was to be a part of our day. This leads me to Tip #1…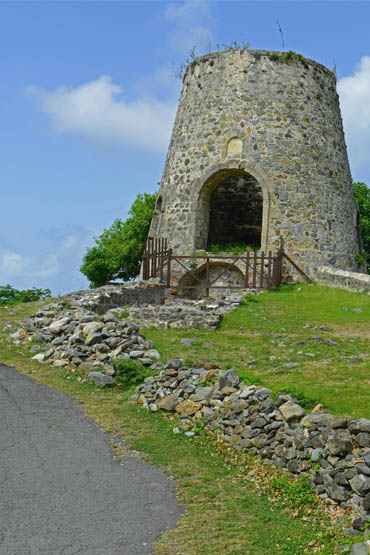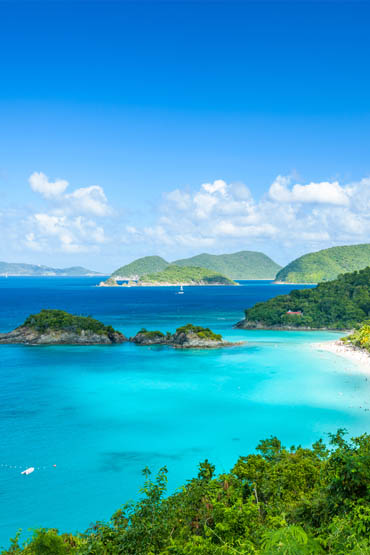 If you can, hire a photographer for more than one hour and go to more than one location. The beach is an awesome place for photos but the US Virgin Islands offers so much more in terms of backdrops for photos. Brooke suggested we meet at the new murals at Yacht Haven Grande and I'm so in love with the images from this location. Charlotte Amalie also offers some colorful and historic backdrops. There are also beautiful sugar mill ruins and small hidden gardens…take the time to go out and explore and get an array of photos to capture.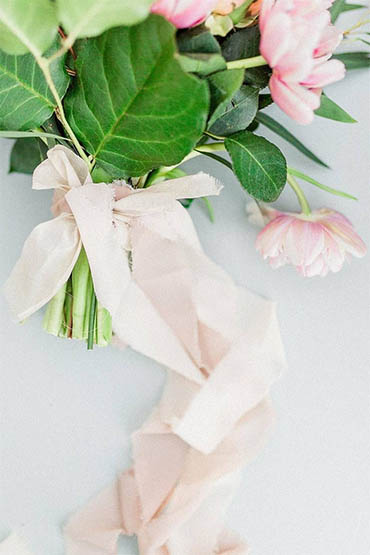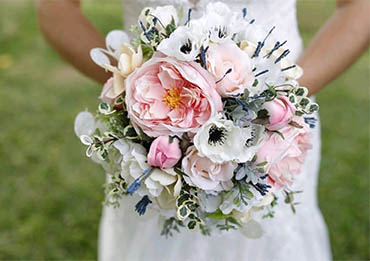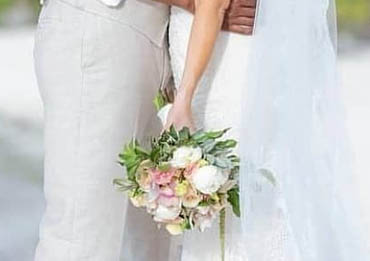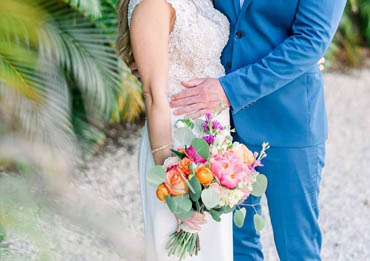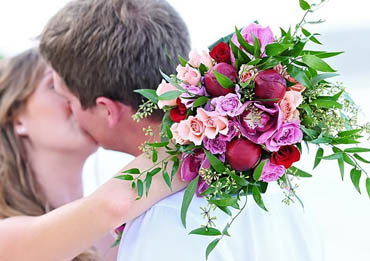 One thing that might stand out to you when you see these photos are the flowers. Aren't they gorgeous!? I'm always a little disappointed when a bride says she does not want a bouquet (honestly, it's pretty rare I hear that but I do from time to time). Bouquets are really just gorgeous props that can make your photos pop. I also turned 41 this year and mother nature thinks it's really cute to give me five pounds for my birthday since I hit my 40s…so this bouquet did a wonderful job of hiding that little tummy pouch that has been impossible to get rid of. East End Flower Shop provided my flowers for my wedding day 15 years ago and my only regret that day was not having a bigger budget for more flowers. I've been working with East End ever since and so it was a no brainer to ask them to create the flowers for my vow renewal.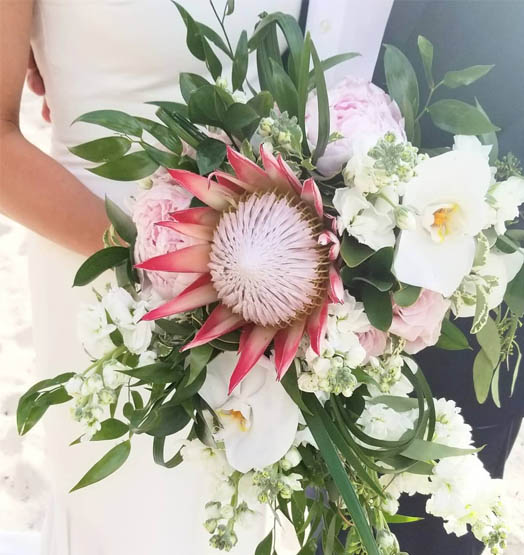 If you hire Island Bliss Weddings as your destination wedding coordinator, we will go over the flower ordering process together. All the flowers are flown in from around the world, nothing is really grown locally. I find it's best to give the florist a color scheme and let her run with it. I asked for colorful flowers and a certain style to my bouquet – I wanted it to be big and garden style. I let her have the freedom with the flowers as I knew that giving her freedom to use what arrived that week would result in a better bouquet than if I limited her on the types of flowers used. I can't tell you how excited I was to see tulips! They are my favorite flowers and I was so happy to have them a part of my vow renewal.
Photography and flowers were important to me. They go hand in hand. I love how my flowers added an extra oomph to the photos. And of course, I had our signature seahorse on my stems.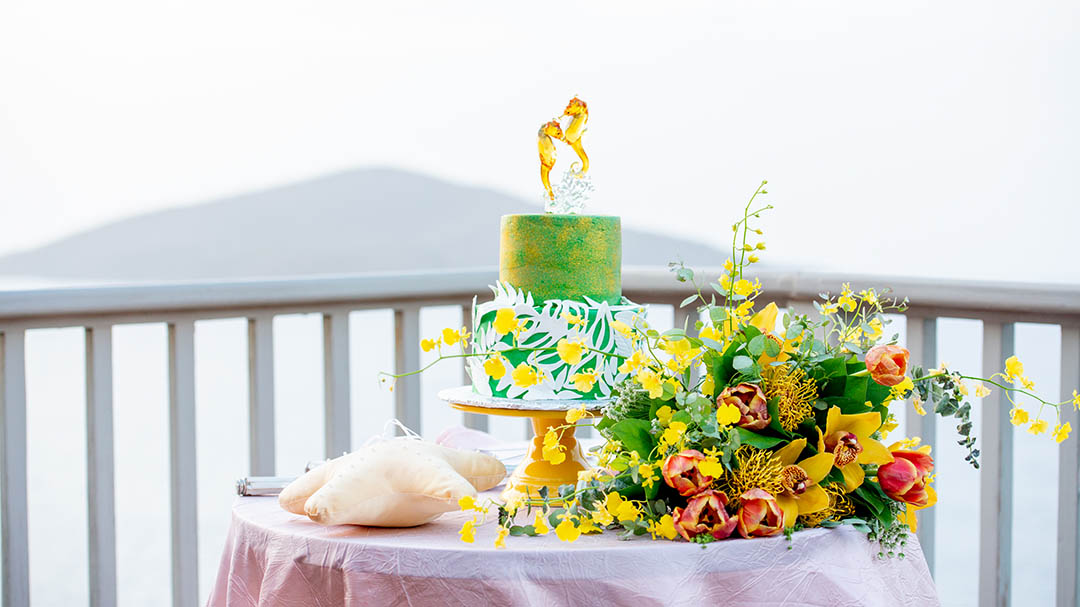 You could just call it a day at this point – you look great, you have the love of your life next to you, you're in an amazing setting, you have a great photographer to take you around and get awesome photos…
For me though, I am a huge fan of cake, especially wedding cake. And our two daughters would be joining us and kids happen to be big fans of cake too. And you know what…this was the hardest element for me to put together. I am so used to brides sending me photos of cakes that they love and having our bakeries reproduce that look but I've never really gone out onto the world wide web to search for my own cake. I wasn't sure what I wanted.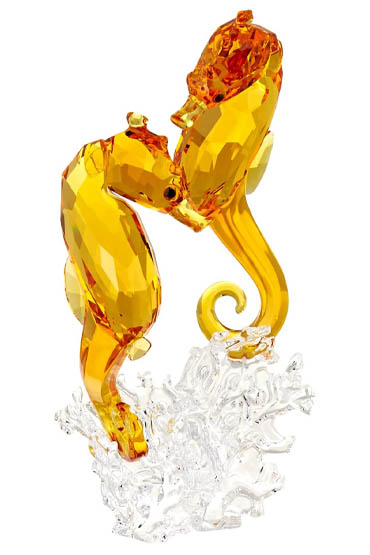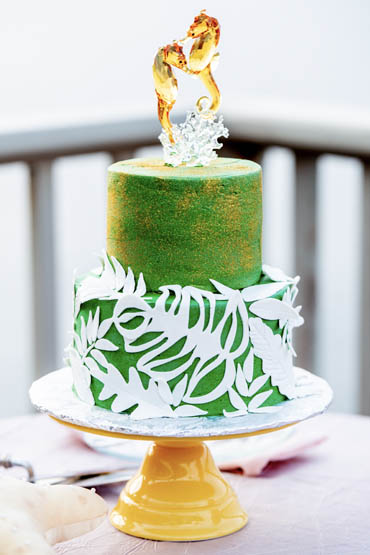 But I found this awesome Swarovski seahorse figure that tied in so nicely with our Island Bliss Weddings seahorses. I sent a photo of the cake topper to Island Sweet Stuff and showed them an image of a tropical cake that I found online. I found the tropical fondant décor to be so beautiful and fresh. I couldn't believe how well the cake stand, the cake, and the flowers all came together. And I love having these seahorses on my desk as a reminder of such a beautiful day.
I knew for my vow renewal I wanted to look my best, have a great photographer, highlight my photos with flowers, and enjoy some yummy cake.
Think about what elements matter the most to you and let me know what your priorities are so that we can create that day together.