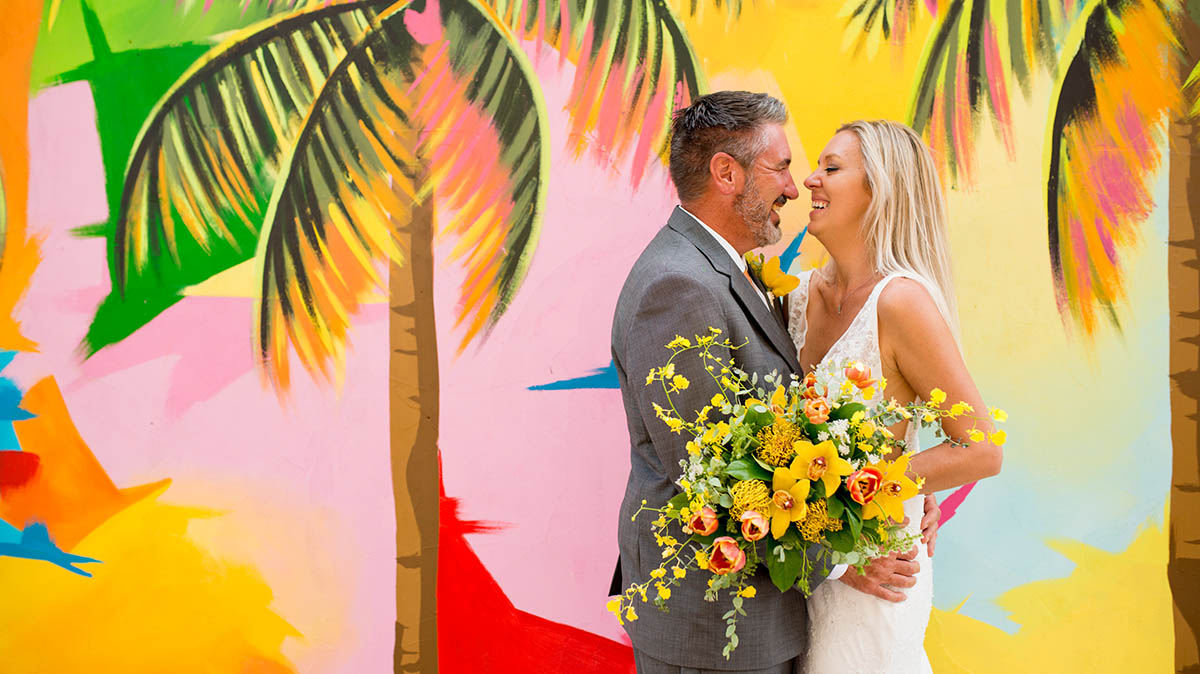 Looking Fabulous for Your Destination Wedding
My Virgin Islands Vow Renewal Tips Part 1. Don't forget to check out Part 2 for some more great ideas and tips on how to have the best marriage vow renewal ceremony.
This past May, my husband and I celebrated 15 years of marriage. We're not really big anniversary people but we try to do something fun every five years (actually, I do…I'm not quite sure he realizes it!).
To be completely honest, I was never a big fan of my wedding photos and so I asked my husband if he would be willing to do a vow renewal and he was so flattered I was willing to marry him all over again, he said "yes".
I want to use this as an opportunity to educate you on ways to really make a small wedding special and provide you tips on how to get the most out of your destination wedding.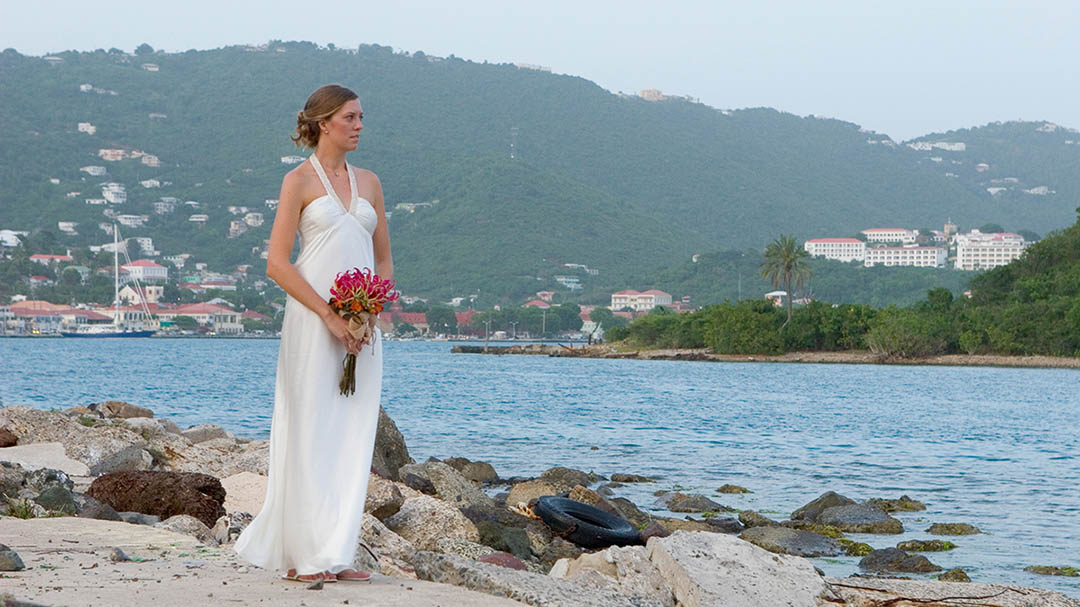 My First Tip For You: Find The Perfect Look For You.
When we got married 15 years ago, I had never planned a wedding before. We had just moved to St. Thomas and my friends and family were thousands of miles away so I didn't have much help or guidance. I purchased a wedding dress online…and mind you, this was 2004, so online shopping wasn't a huge thing. The dress was being custom made for me based on photos I sent the dressmaker. About 4 months before the wedding, I found a different dress online and I fell in love with it, sent the photo to the dressmaker, and she completely redid the dress for me. Problem is, the dress didn't arrive until about 3 weeks before the wedding date and it was nothing like I had hoped nor did it fit perfectly. Here I was with less than a month to go and I was scrambling for a new dress. I scoured the island looking for a decent white dress and couldn't find anything. I finally bought an ivory dress online that I kind of liked. It wasn't my dream dress but I needed SOMETHING to wear so it would have to do.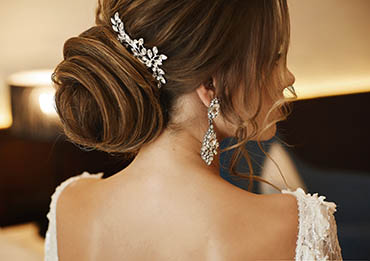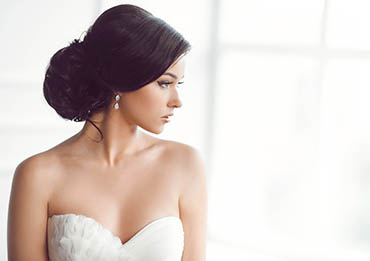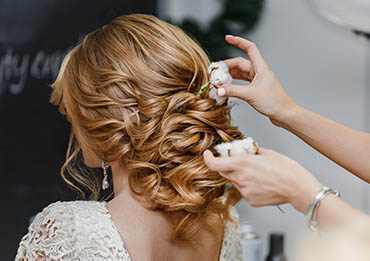 At the time I was pretty broke and didn't want to spend the money for a hair & makeup trial. I booked my appointment at a hotel spa (which is currently no longer in business) and when we got there, we waited 45 minutes past our scheduled time. There was a bride getting married at the hotel that day and her party had taken over the salon. They kept apologizing to me saying it was her wedding day and all. I'm like…uh, it's mine too! They had to rush through my appointment and I didn't really like my hair or makeup but I didn't have time for them to fix it. My bridesmaids talked me out of just brushing out my hair and keeping it the way it was. It wasn't horrible but it didn't feel like me. Or maybe it was too much like me and I just wanted something different for the wedding day. It's hard to say.
Lessons to be learned here:
1. Find a dress you LOVE and make sure you take the time to do it! Dress shopping is not an easy task. Don't worry too much about this being a destination wedding. It's a good idea to keep it in mind but this doesn't need to be your number one concern. Yes, something that travels well without needing to be pressed is a good idea; something that is not too heavy or will make you hot. The number one thing about a destination wedding dress is that you LOVE it and that you feel fabulous in it. Don't be afraid to order things online.
For my vow renewal dress, I found a gorgeous dress on Amazon for only $100 but unfortunately, only one size was in stock. Thankfully it was my size but guess what? Wedding dress sizes make no sense at all. Even though it was technically my size, I needed to order up at least 2 sizes to get the right fit. But I easily sent it back and got a refund. Amazon is great. Want to see the dress? I love it and maybe you will too. Click here to see the dress.
There are so many great deals to be found online but give yourself time to order and return. Order it in multiple sizes if you are short on time. And go dress shopping in an actual store! Try on dresses you wouldn't normally try on. You might be surprised at how something looks on.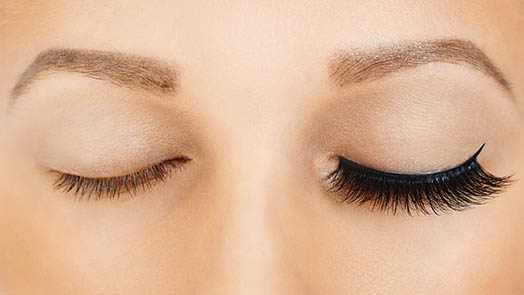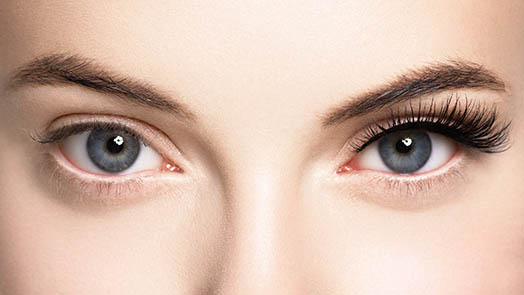 2. Figure out your hair & makeup. You can do a hair and makeup trial at home and take a bunch of photos. Bring those photos to your stylist in the islands. If you're going to do your own hair and makeup, spend the time to try new products. Go to Sephora and have a consultation. Practice, practice, and practice and FAUX LASHES. I can't tell you the dramatic difference fake eyelashes will make to your eyes and your photos. I was terrible at putting on fake lashes until I discovered magnetic eyelashes. I bought a cheap pair off of Amazon to practice with and then invested in a nice pair for the wedding day. Click here for a link to fake eyelashes.
The key to getting really fabulous destination wedding day photos (besides an awesome photographer, more on that in a bit) is making sure you feel & look great. I practiced for a few weeks with my makeup and hit the salon a week before to update my color (I'm actually a bit horrified of the mousey brown color my hair was on my original wedding day but again– I was too broke to go blonde). I know myself well enough that I wasn't going to be able to give myself an updo for the vow renewal and didn't even try.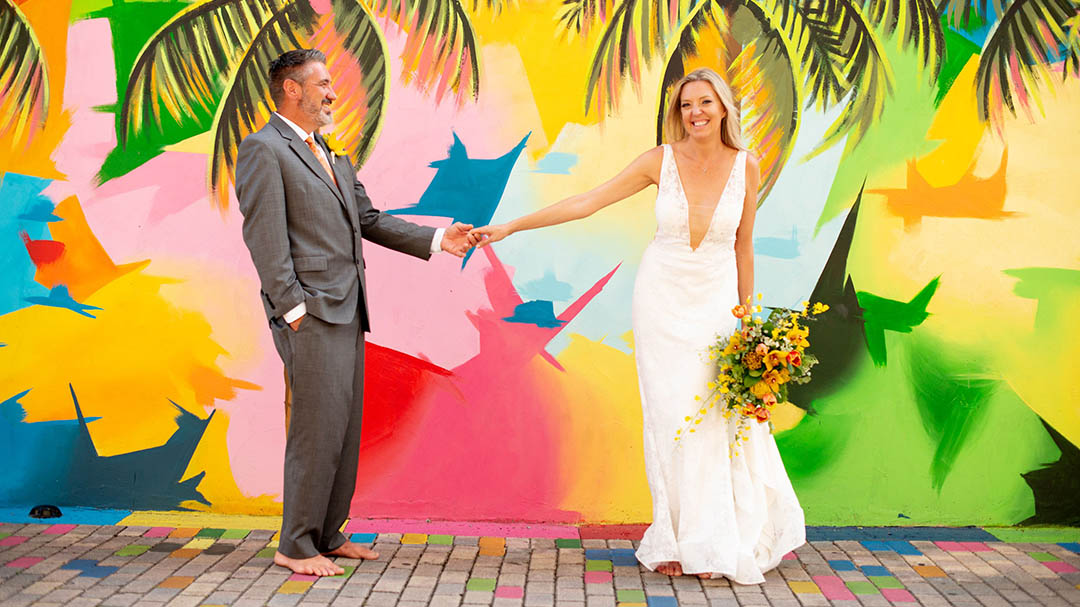 I also didn't want the formal look of an updo as I wanted to give a bit of a more informal vibe. I know St. Thomas is not particularly windy in May so I wasn't worried about my hair getting whipped around during a beach ceremony but I was also okay with the idea of windblown hair if it came to that. And while I liked my dress here, it's still not my dream dress (so do I get to do this again in five more years??). We decided kind of last minute to do the vow renewal and I ran out of time finding a dress. I do like this one better than my last dress but I wish I would have had time to order the Amazon dress in the right size. Give yourself time to find the right dress!
Once you have "the look" perfected, it's time to focus on the wedding day vendors…more on that in Part 2 of my St. Thomas Vow Renewal.