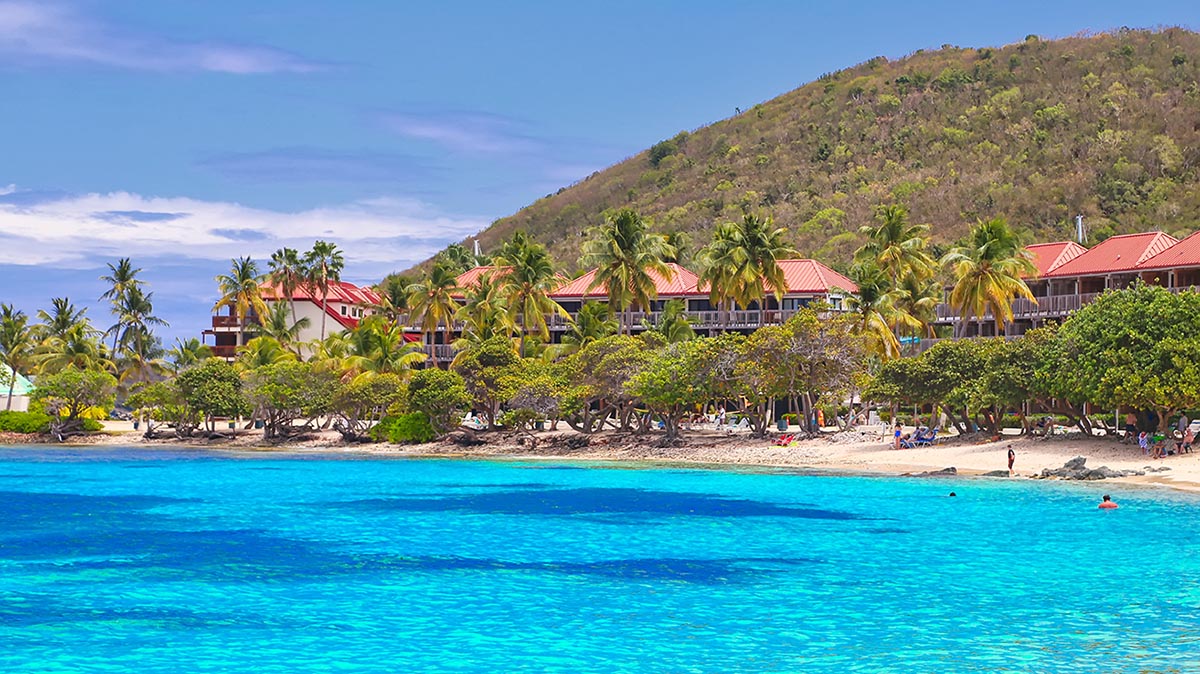 Weddings On St. Thomas And Staying At The Sapphire Beach Resort & Village
I often get asked by wedding parties for recommendations on where to stay in St. Thomas, US Virgin Islands. The Sapphire Beach Resort & Village is my recommendation.
One thing I like to point out to couples is that St. Thomas, USVI is a very small island. It is only 13 x 3 miles in size. This means no matter where you or your guests stay, nothing is really too far of a drive. Of course, staying close together is ideal but it can be difficult to find a place that can accommodate everyone's budget. I think Sapphire Beach Resort & Village is the perfect solution for this. The Beach Resort offers condos right on the water, just a stone's throw from the beach. The Village is located up on the hill and is just a short 5-minute walk down to the beach. Both offer beautiful views and Slice VI offers a great dinner option and Sapphire Beach Bar is the perfect beach bar for lunch and drinks during the day. The big difference is budget. Those that want to stay right on the beach will pay a little more for it, and those that want to save some money, have the village condos to choose from. Click here to see the Top 5 Reasons To Be Married On St. Thomas.
Advantages of staying at Sapphire Beach Resort & Village:
Amazing views of the British Virgin Islands & St. John, U.S. Virgin Islands
Great trade winds that move through, keeping things cool
One of the best snorkeling beaches on St. Thomas with sandy areas for swimming as well
as beautiful white sandy beaches
Each unit has a kitchen so you can make your own coffee in the morning, have a fridge to keep your beers cold, etc.
In addition to great restaurants like Slice VI and Sapphire Beach Bar, there are multiple locations for your wedding ceremony on the beach or on Pretty Klip Point
You can book directly with the resort, but I also recommend booking directly with the owners of the individual units. You can do that on VRBO.
A few photos of weddings at Sapphire Beach Resort and Pretty Klip Point: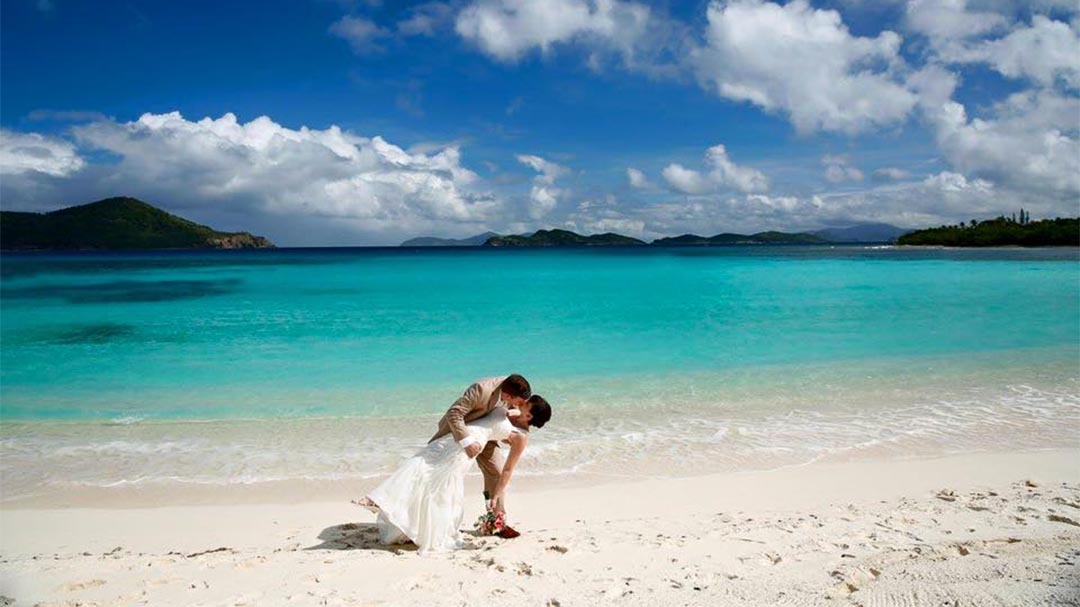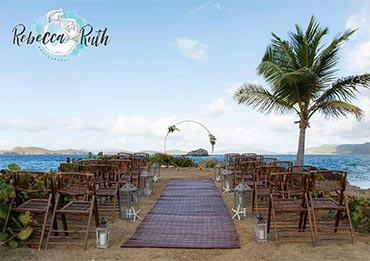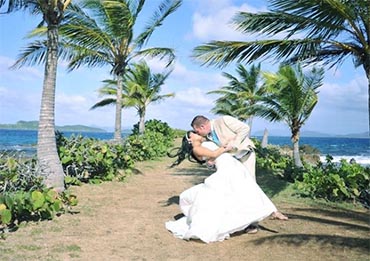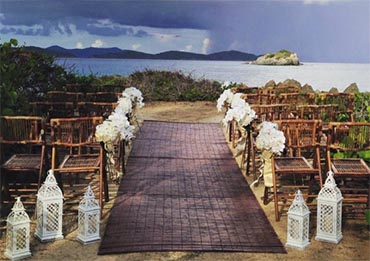 Here are some great photos of Sapphire Beach Resort on St. Thomas in the U.S. Virgin Islands. This all-suite resort is situated on half a mile of the beautiful Sapphire Beach. Who wouldn't want to stay here, get married here, play here?