We have quite the stock in lanterns – both for centerpieces, aisle & reception décor. I finally got around to getting pictures and a count of what is available. All of our lanterns are rented with battery operated candles – it's just too much work better melted wax out of them, so we can't use real candles with them.
The white & copper lanterns are perfect for St. John beach décor as they do not have glass and will not violate any beach rules.
Have you fallen in love with some lanterns you'd love to use and don't see anything similar here? Let us know! We're always interested in adding to our collection and may be interested in purchasing them from you after the wedding.
New for 2016! We have 8 of these 24″ tall white wood & stainless steel lanterns.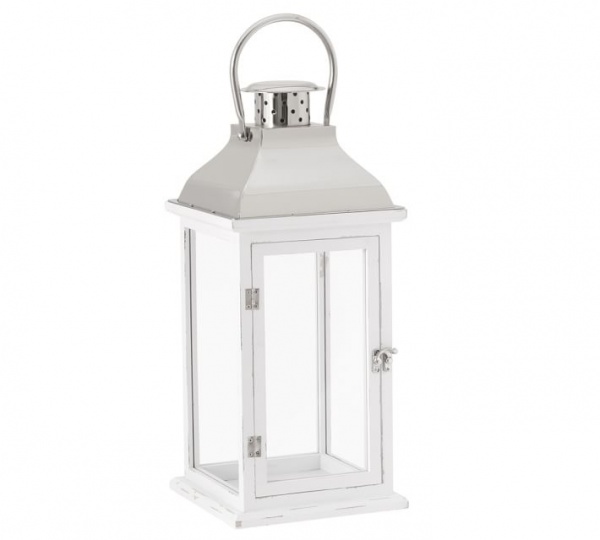 They are actually taller & thinner than they appear in the above photo. You can see them here: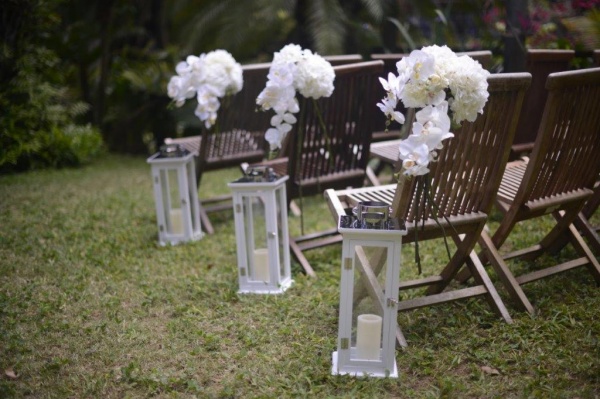 See them We have 14 of the tall white lanterns and 12 of the smaller ones.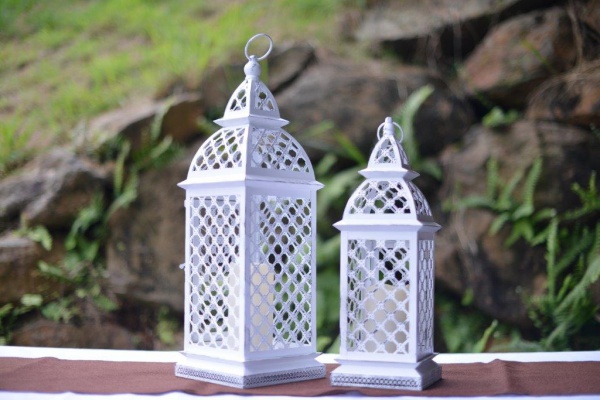 See them in use on the aisle and as centerpieces: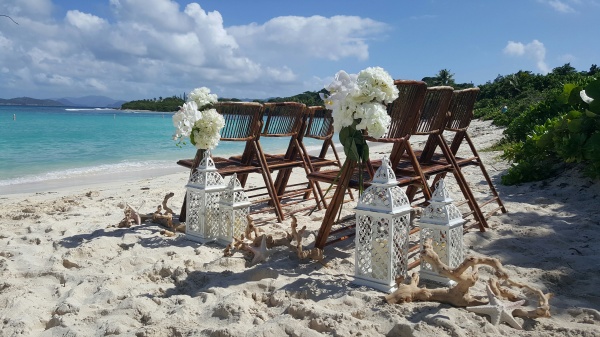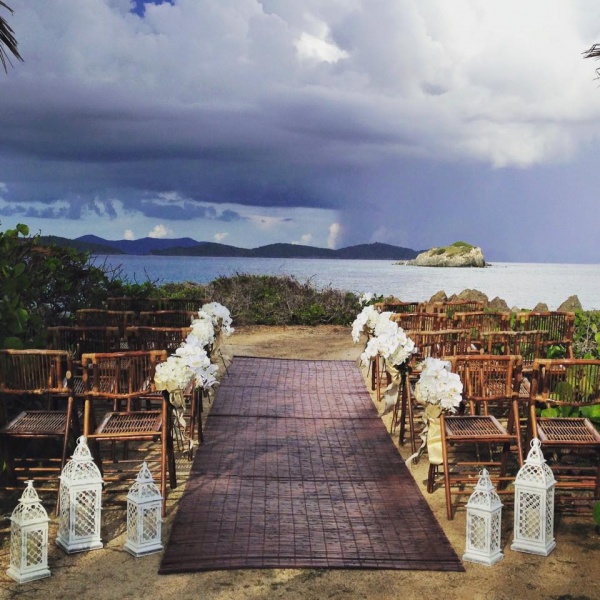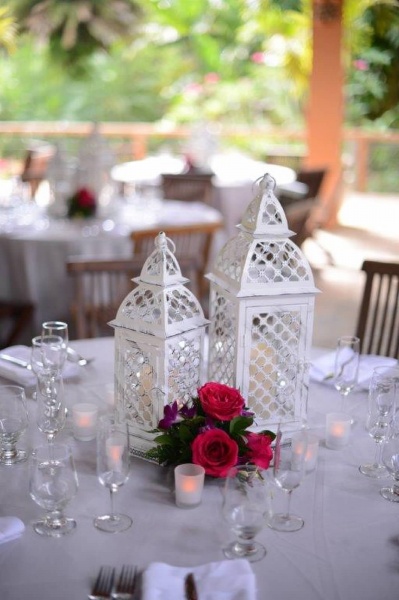 12 of the taller gold speckled lanterns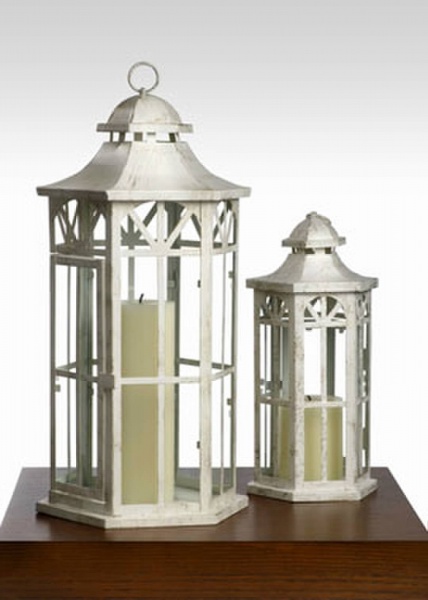 We have 6 of the taller black lanterns with ribbon (ribbon can easily be removed) and 6 of the smaller black lanterns.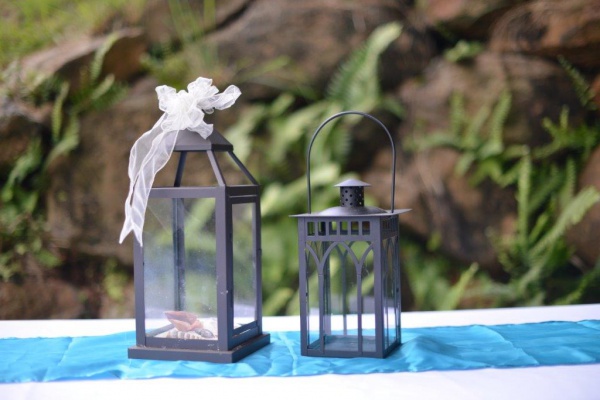 Larger lanterns used during the ceremony: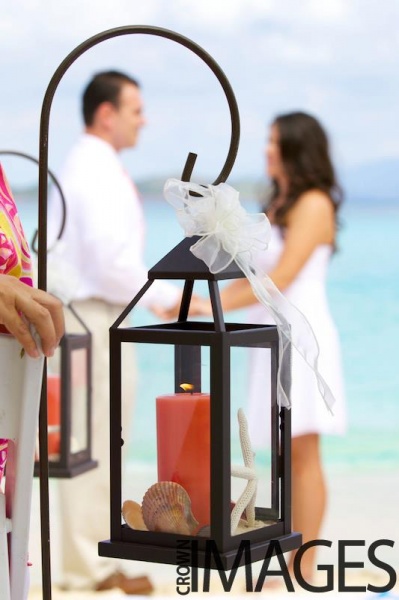 We have 8 of each of the copper lanterns.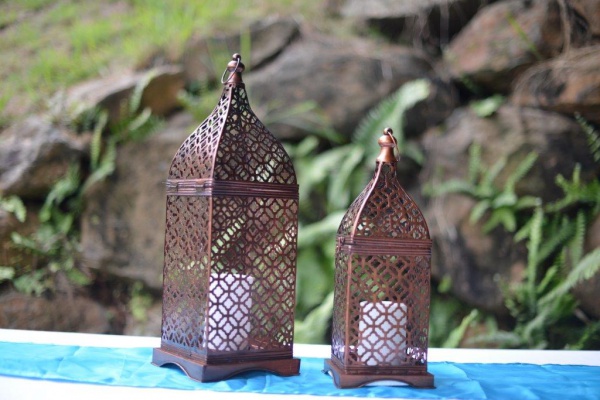 Lanterns in use for a ceremony: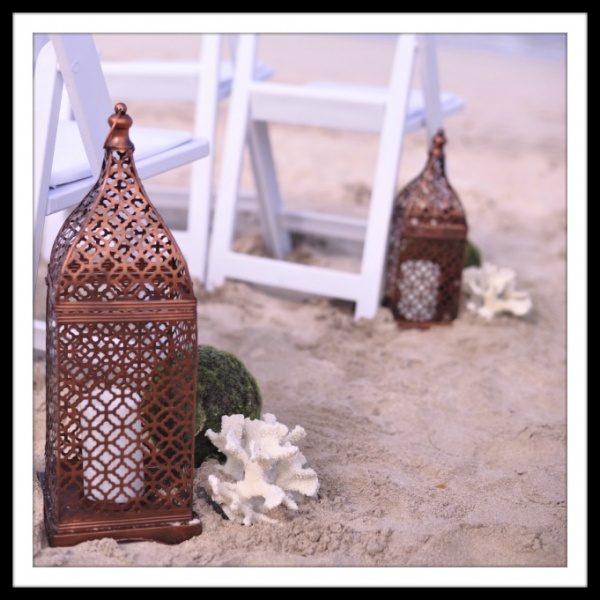 We have 10 of these glass lanterns.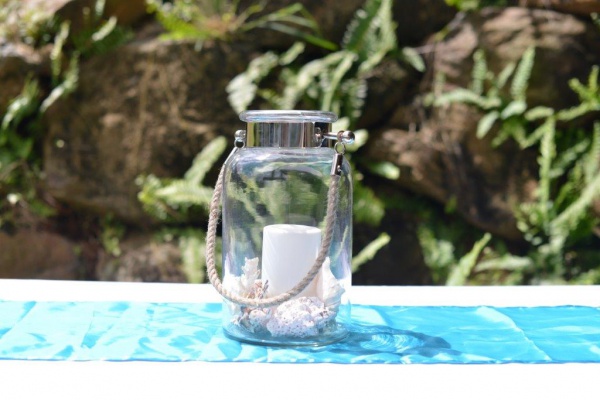 We have various sizes of these stainless steel lanterns.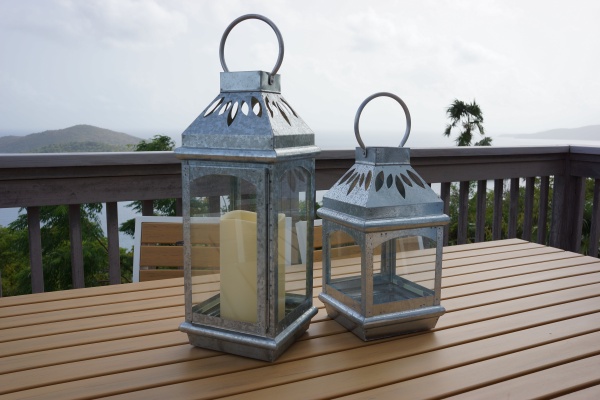 We have 8 of the large wooden lanterns and 6 of the smaller wood lanterns.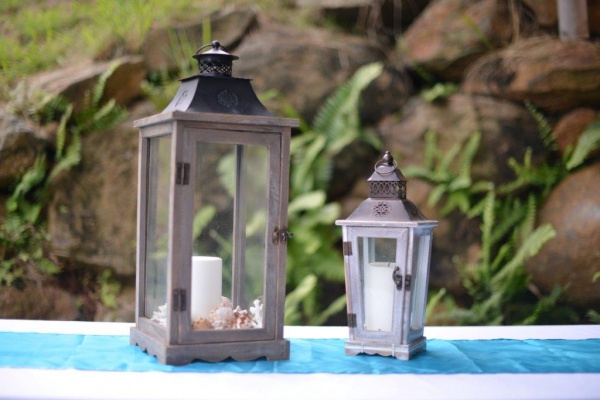 See them used as ceremony and centerpieces décor: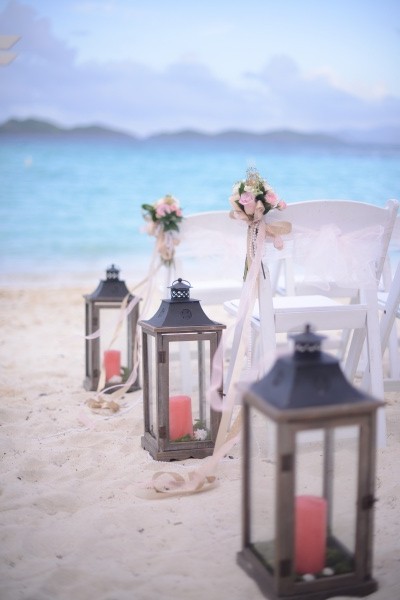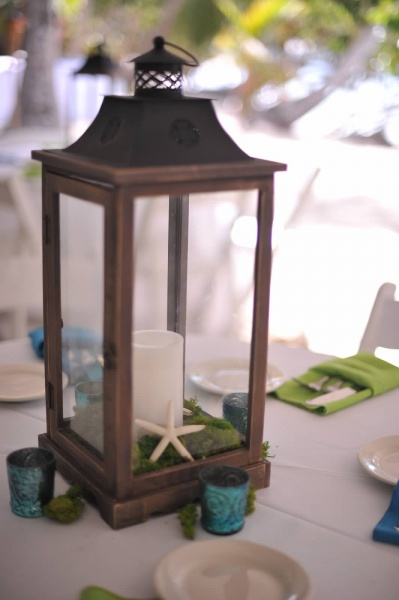 Small lanterns: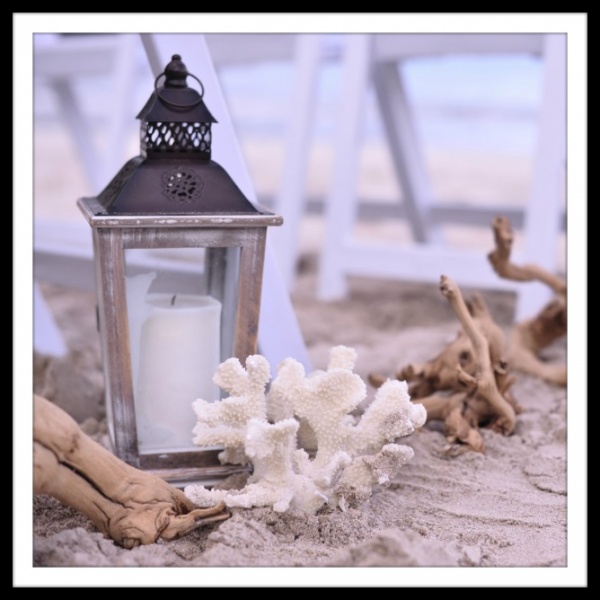 We have two of each of these lovely lanterns, just gorgeous for ceremonies and reception accents: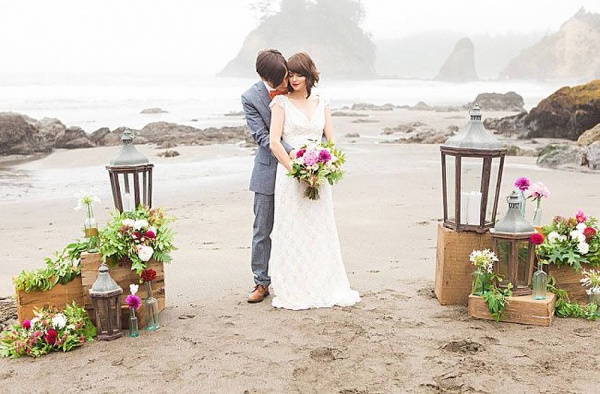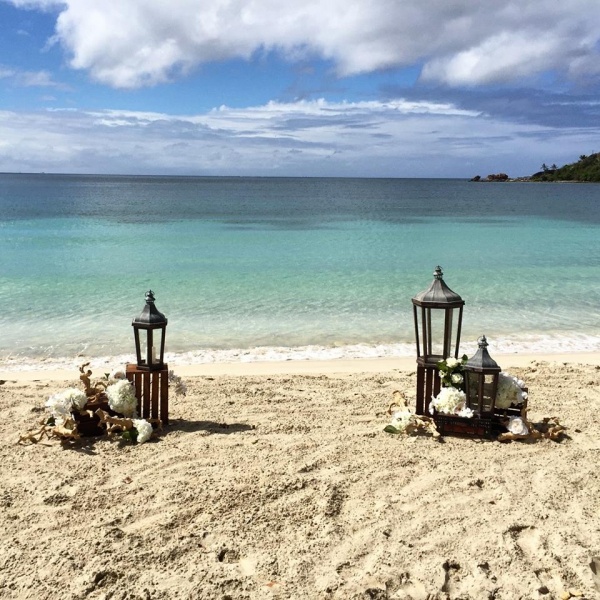 More ceremony décor options: