A few years ago I had a bride tell me she would be bringing oyster shell salt & pepper cellars. I honestly had no idea what this was! She talked about finding tiny wooden spoons and cracked pepper and sea salt. After a google search, I was still skeptical of how this would turn out. But it turns out, it was just stunning. Here is a photo from her dinner table: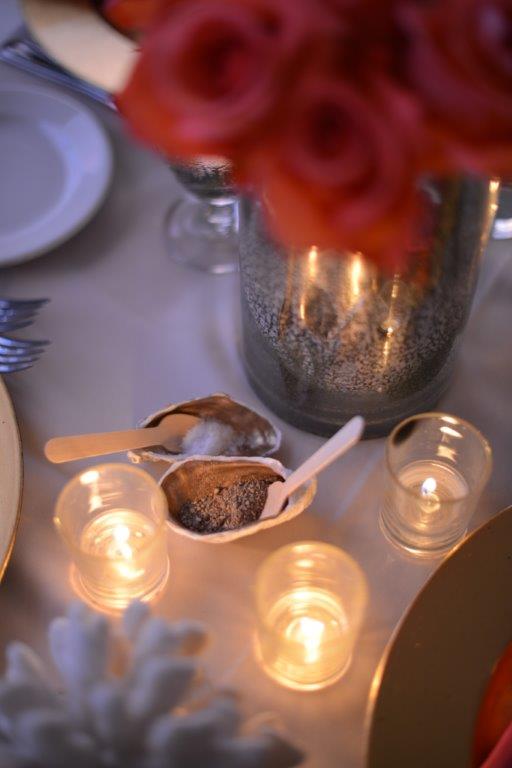 She had made them herself by painting the inside of an oyster shell gold. Oyster shells are super inexpensive and this DIY project is very easy. I found a DIY helpful guide here on Design Sponge.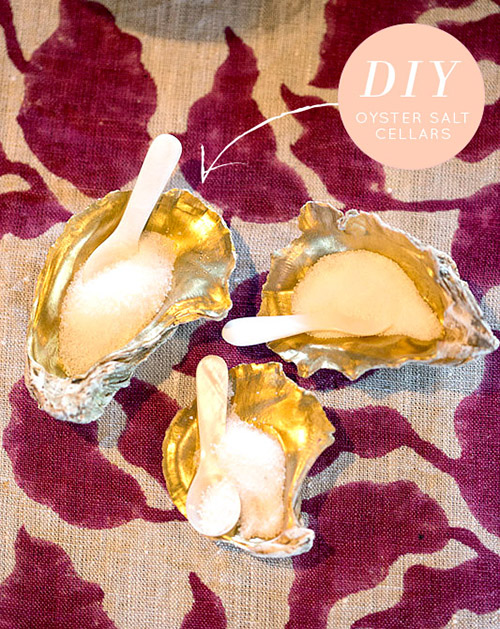 There are some other fun ways to use oyster shells as well. Check out these place card settings by JolieOystersbyAnna on Etsy.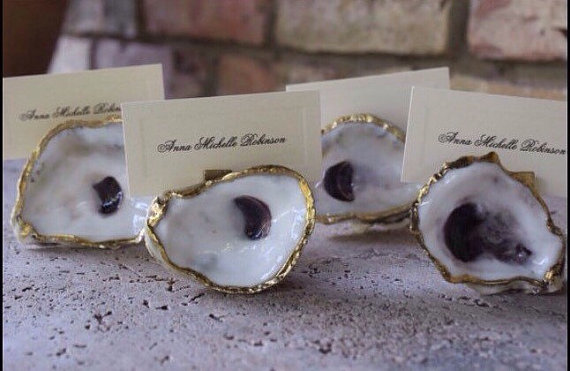 Or these custom shells by JGrahamLettering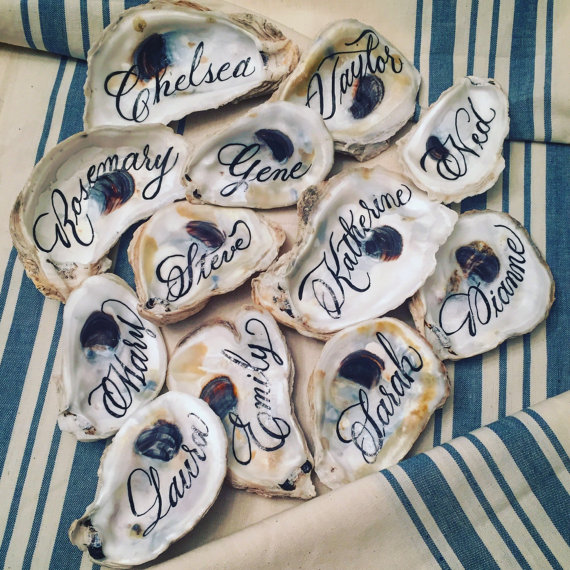 As with any item or theme, you don't want to go over the top with it. I saw many beautiful oyster shell necklaces, earrings, picture frames, etc. but in this case, I think too much is too much. Doesn't hurt to have the ring bearer carry this cute little shell down the aisle though!