I have done a few blog posts about boutonnieres over the last few years but it's time to update this information on flowers for the boys!
My last post about boutonnieres included talk of the "standard" boutonniere vs. the "upgraded" boutonniere. After discussing it with the florist, they have decided to do away with "standard" (which was basically the pig tail curl made out of green floral tape at the bottom of the boutonniere). The florist will now have matching ribbon (or raffia or burlap, whatever may coordinate best with the brides bouquet) on all the boutonnieres. This does result in a slight increase in cost. So for additional boutonnieres added to the packages, they will be $15 each instead of the $10 each.
All bridal bouquets include a complimentary grooms boutonniere.
Please note, the flower chosen for the boutonnieres always coordinates with the colors & flowers that are in the brides bouquet. You do not need to specify this in the order. But if you may want something different and in this case, please do specify. For example you may want an all-white bouquet but you'd prefer the boutonniere to be orange. Let us know and we'll make sure you get exactly what you want.
Here are some examples of what to expect for the boutonnieres: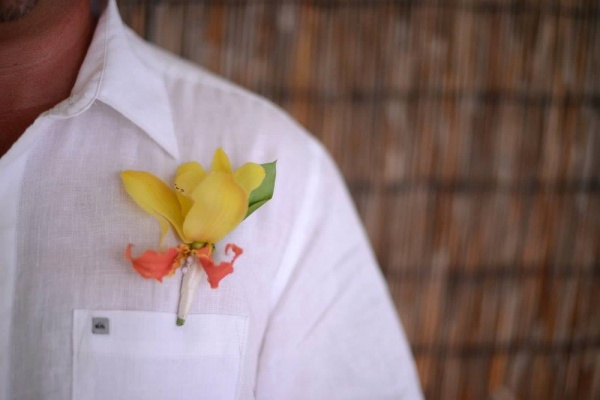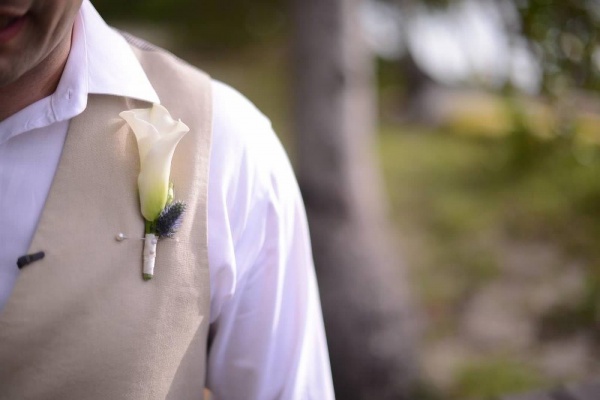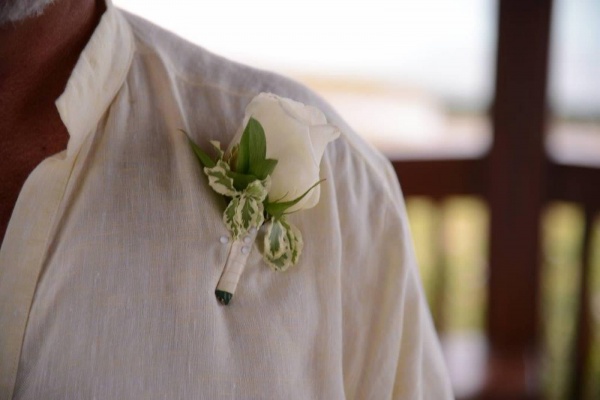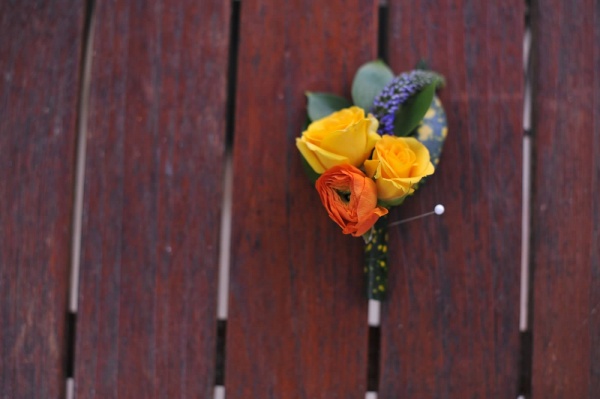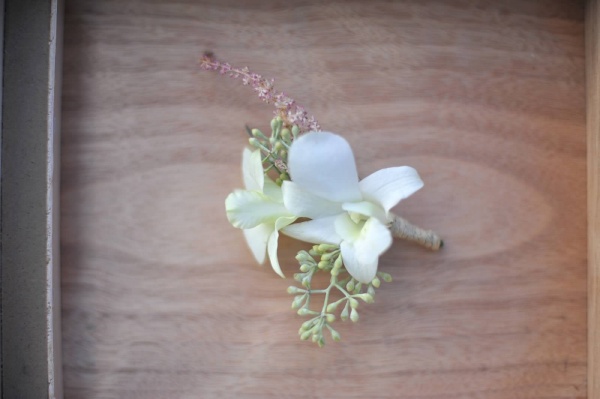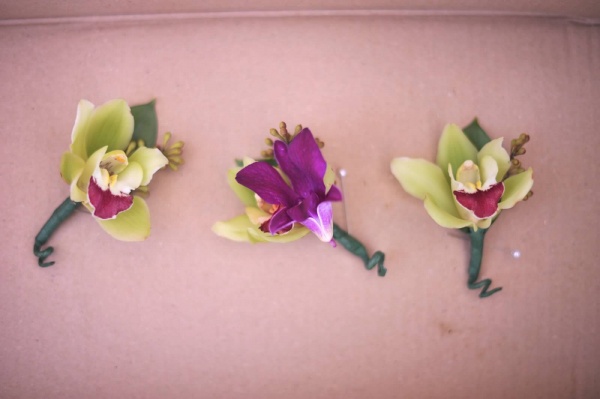 In case you were curious, the photo above is an example  of a pig tail boutonniere curl
Need info on the rest of the bridal party flowers?
Here is a blog post to explain the bridal bouquet: http://www.islandblissweddings.blogspot.com/2011/12/your-bridal-bouquet.html
And one to explain the maids bouquets: http://www.islandblissweddings.blogspot.com/2012/09/a-maid-her-flowers.html
Centerpieces: http://www.islandblissweddings.blogspot.com/2011/12/aaaandcenterpieces.html
Corsages are $40 each and can be made into wrist corsages or pin-ons. You also have the option of ordering a boutonniere for the women instead of a corsage (it helps to save $25 per corsage! They will be a bit smaller but there's not too much of a different other than larger ribbon and smaller flowers).