Betsy & Sahil had a beautiful wedding at Oceana the weekend before Christmas. Betsy finished getting ready at Oceana and spent some time with her maids prior to the ceremony. Blue Glass Photography started about 1 hour before the ceremony to capture some details and some portraits of the bride & groom.
I looooooved the asymmetrical lace on her dress.
They didn't want to see each other prior to the ceremony but Betsy had this cute idea of having herself in the window with Sahil on the steps – so there was a picture of them together before the wedding but still not "together".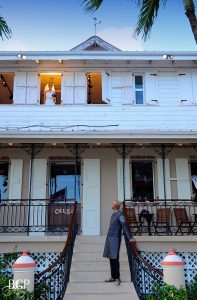 Beautiful centerpieces.
The ceremony was a beautiful blend of their two cultures.
Followed by more photos prior to dinner and dancing.
Thank you Oceana and Blue Glass for another wonderful wedding!