I really looked forward to Brooke & Mikael's wedding. They had rented Villa South Palm in St. John's Virgin Grande Estates to host their reception. Instead of a traditional sit down dinner, they had a sushi station set up (with fresh rolls coming out all night) and passed appetizers throughout the evening. This worked beautifully as the band (Inner Visions) began to play as guests arrived and throughout the evening. It was a fun & casual way to host a still very elegant reception.
But let's first start with the ceremony on Trunk Bay: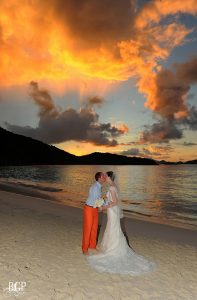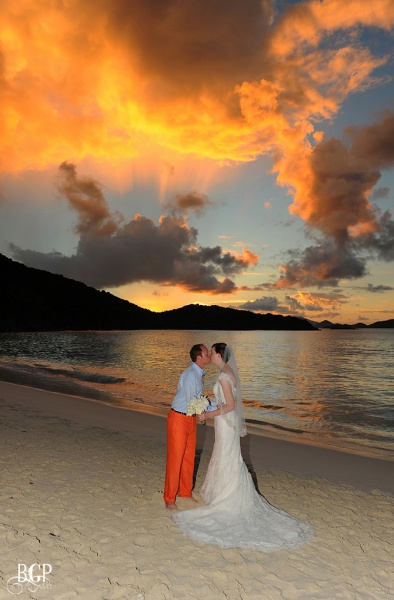 Followed by the reception…
These little shot glasses had an anchor (part of the brides theme).
Sushi station! This was a big hit with the guests.
Lovely lighting makes for a very pretty atmosphere. Now I usually advise brides against using paper lanterns like the ones above. There was a quick rain shower before everyone arrives and a few got damaged but there was plenty more to replace them. They help up pretty well.
Brooke ordered a ton of floating candles to circle the cake. It looked beautiful!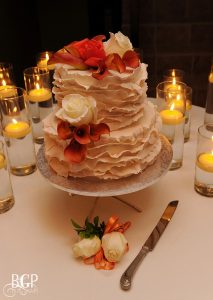 Thank you Blue Glass Photography for these images! St. John Catering did a wonderful job with the evening and Island Sweet Stuff did a wonderful job on this ruffle cake!