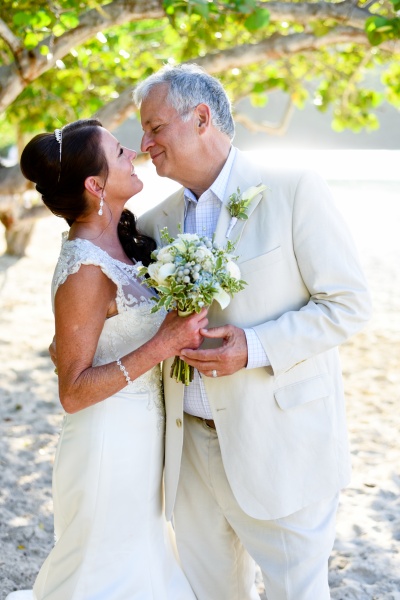 All of our packages are 100% customizable. That means we are happy to add or remove services to better fit your needs. Just email us and let us know how you would change the package to make it perfect for you and we'll be happy to send you a quote based on those changes.

Marry Me (Again!) in the Islands — $375
Personal Assistant with Unlimited Email & Phone Consultations to answer any questions, including advice on island accommodations, tours, restaurants, etc.
Transportation for the happy couple from their hotel, ship or villa to the ceremony location
Customized Itinerary detailing all aspects of your vow renewal
Officiate to perform a personalized ceremony
Personalized Vow Renewal Certificate
Bottle of Wine (your choice of red or white) or champagne with Island Bliss Signature Seahorse Wine Bottle Stopper (photo below)
No surprise taxes or fees
The officiate is happy to take photos for you with your camera or you can add a photographer package. Photography packages start at $275. Additional services can always be added.
Do you have a photo of your original wedding cake or bouquet?? Send us a photo! We'd love to recreate it for you for your vow renewal!