My very favorite part of my job is the design work. After college, I attended the Rhode Island School of Design, thinking that I would become an interior decorator. Then I met the love of my life and we decided to move the Caribbean (ah to be young and make rash decisions! However, this was the best decision I ever made!). Being able to work with a bride on the design of her event helps me stay connected to my wanna-be designer roots.
Wedding photography really took off in the last 1990s. Prior to that, wedding photography was super boring. Just photos of the ceremony, you & your family and then cutting the cake. It was all pretty standard and dry. No "real" photographer wanted to photograph weddings, it was boring & uncreative. But the new styles of "photojournalistic" emerged and all of a sudden, photography became exciting. I feel like this trend has seeped into receptions and your standard run of the mill centerpieces (often coupled with little candy dishes of Jordan almonds) have faded themselves out. Brides are paying a lot for wedding photography these days and they want those images to be beautiful so more attention is paid to the ceremony & reception setups.
This doesn't mean you have to spend a fortune on your tables. We've all seen the expensive wedding décor with towering centerpieces dripping with flowers & jewels. But just putting a little extra effort into the smaller details can really make a huge impact on your tables.
Take for instance this photo…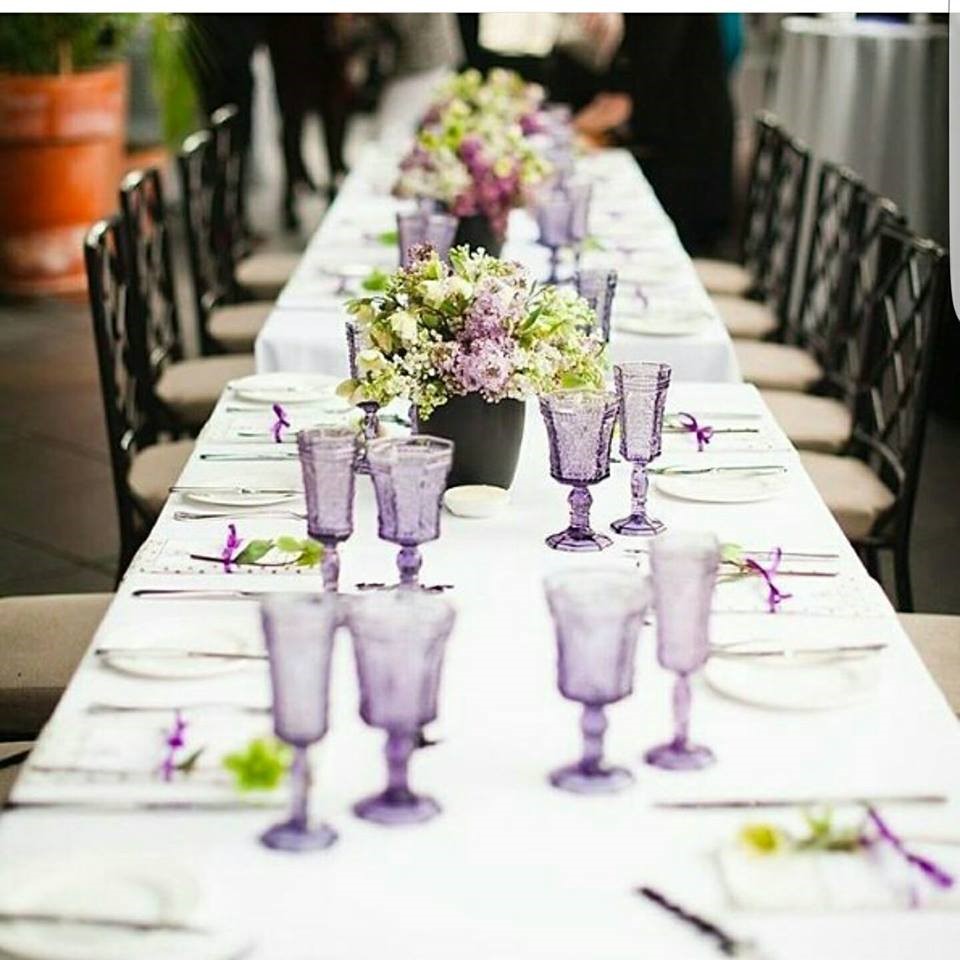 There really isn't much to it…the table settings are super clean with just a menu card with small purple ribbon and tiny green flower. There is a floral centerpiece, probably costing around $50 to $60 spaced out a good stance from the next one. This table, from this angle, seats about 14 guests and looks to have three centerpieces. But what makes it really impactful are these gorgeous amethyst goblets. None of your guests would expect to see anything other than your standard wine & water glass on a table. But these add so much more to your table and makes a strong and elegant statement. Every bride wants simple but elegant…I think this defines that request. I took a look around online and found multiple sources for these goblets, including Alibaba, Target and get this…Oriental Trading Co. sells the exact same ones in a plastic version!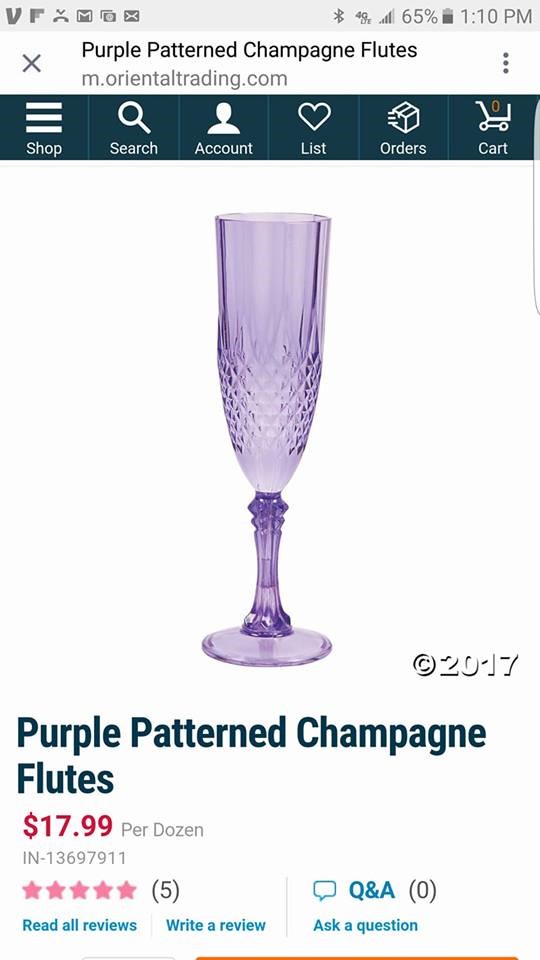 Look how the blue goblets add extra interest to this very neutral setting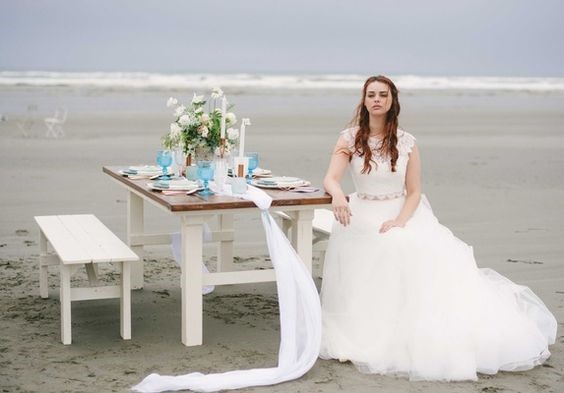 Your dinner plates are also an area that can draw interest.
Gold & silver charger plates are nothing new and often expected at a reception table. But what about adding something a bit different, such as these rose gold sequin place mats: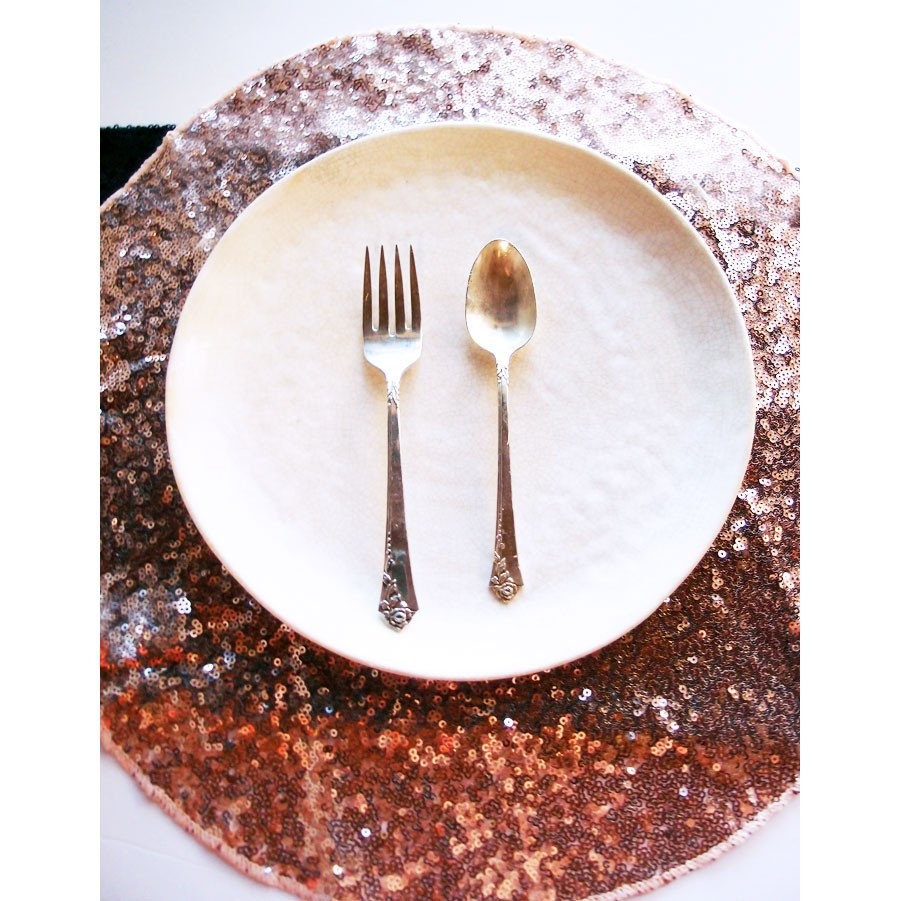 Or black chargers paired with a black & white runner and vases of green tropical leaves? Add something unusual like a gold pineapple for interest.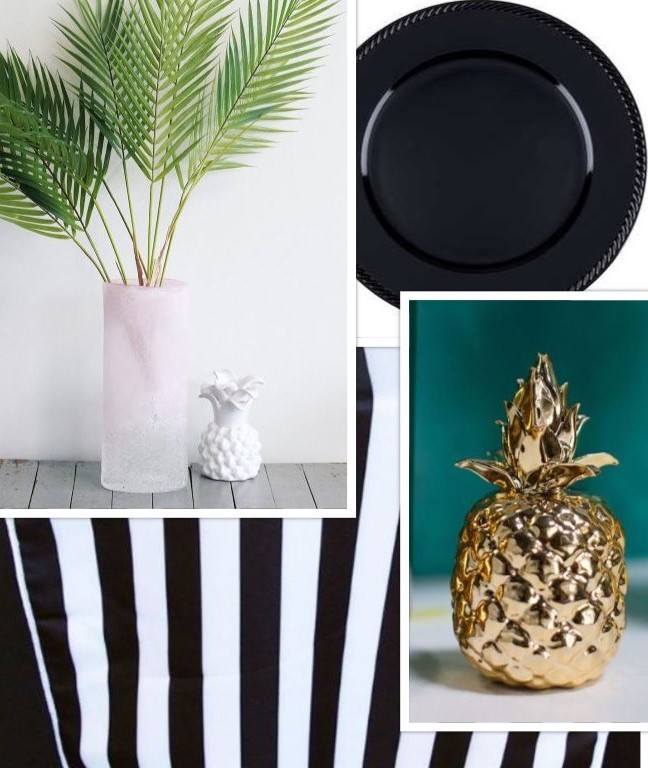 Add a little extra to the place setting with a pretty green leaf, sprig of rosemary or tiny flower.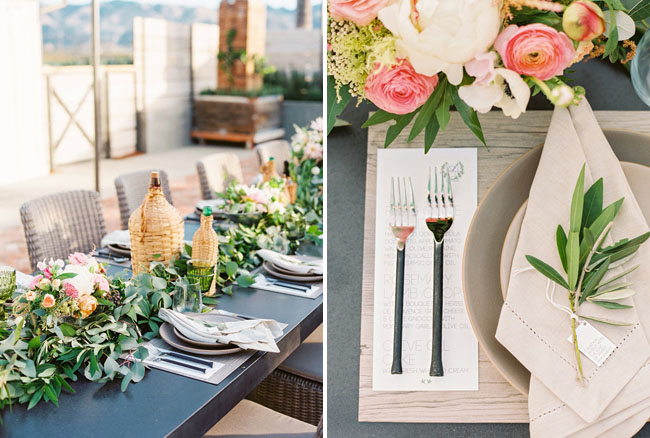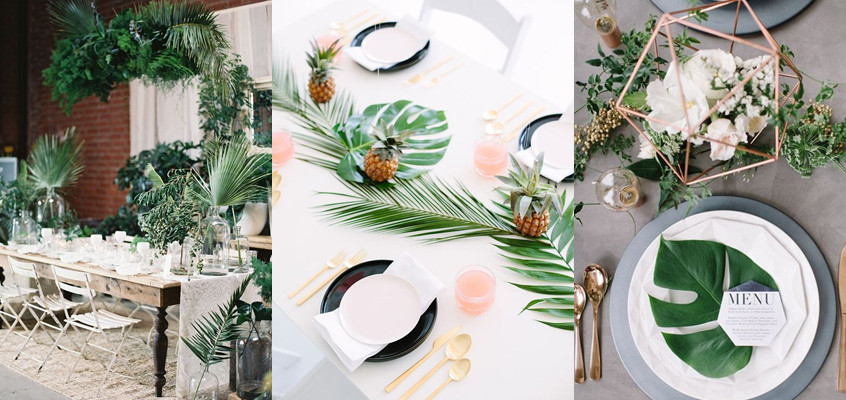 For years, we've used gold or silver votives to bring extra color to the tables but stepping outside of that box, we can add more interest with other colors such as these pink, purple and plum designs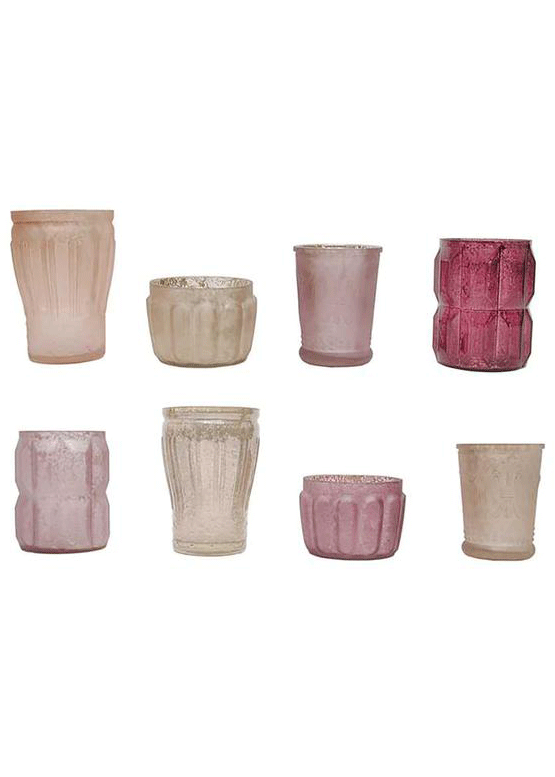 Or bring in the sea with these blue toned vases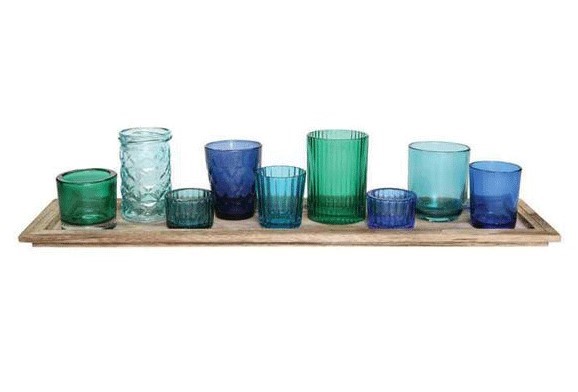 Place cards are another avenue for fun. Create your own with a bit of spray paint for a fun little keepsake for guests.
So simple to make too!
Or use something unexpected like a baby pineapple
Another easy & inexpensive option is to do away with the standard white table cloths and napkins. You can go subtle with grey tones
Or really bring in the color with some fun fabrics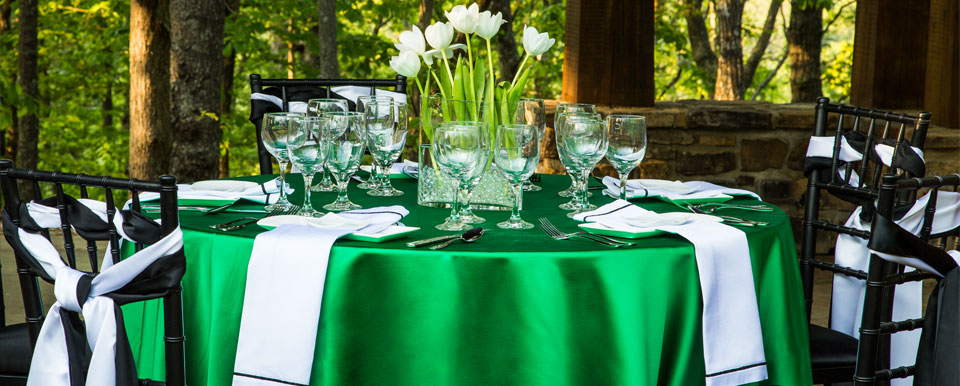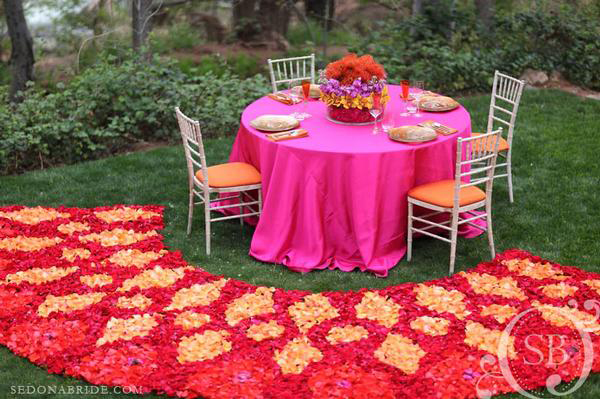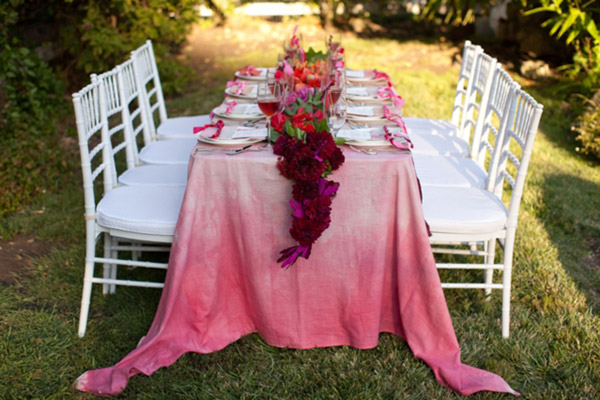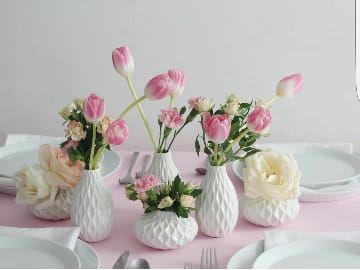 Sooooo many great options! Never hesitate to ask us for ideas, we love to help with the décor.