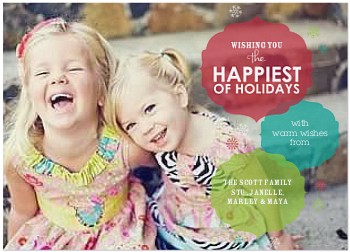 Mod Ornaments Holiday Card

I'm in love with my holiday cards this year! Elisha Orin took these for me back in October. I just love her work and am so happy to capture these moments of my girls.
I'll be leaving island on December 27th for a trip up to the mainland – my oldest has been asking to see snow this year and so we're taking a trip in search of the white stuff! I probably won't get to blog too much while I am gone so I wanted to wish all past, present and future clients a very Happy Holiday season and a Happy New Year too! See you in 2011!