I can't believe today is the 13th and I'm just now getting the re-cap up on the blog. The first 18 days of December are really busy for us but thankfully it all slows down after the 18th. I'm looking forward to Christmas week and some R&R with the kids. It's a magical time of year to have little ones in the house. And this may just be the last year hey will "believe" in Ol' St. Nick. Must cherish it while it lasts!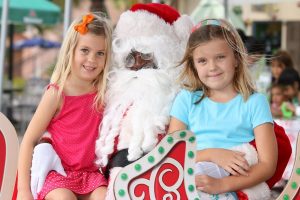 They are too old to believe that the guys lap they are sitting on is the REAL Santa. Santa is too busy to do many public appearances this month so his helpers are there to help him out.
On to November re-cap! We always have a busy November. It's a great time to get married at the low season rates are usually still in effect for flights, hotels and cruise lines. And its starting to get chilly in the North and a great to escape.
Our new website now has a gallery page that we're slowly going to be replacing our shutterfly pages with. I'm trying to get new photos of setups and bouquets to add to the new gallery such as aisle decor options and bouquets, cakes, etc:
I love the last photo with the wedding cake surrounded by floating candles. So soft and romantic.
One bouquet I really loved last month but won't be able to add to our flower album (because the bride brought it with her and it's made of paper!):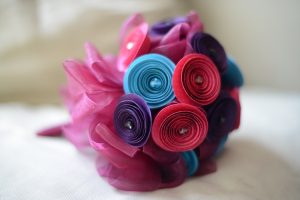 How pretty is that?!
And now some of my favorite beach wedding photos from November:
In order, the photos above were Lindquist Beach, Lindquist Beach (both on St. Thomas), Francis Bay (on St. John), Lindquist, Hawksnest (St. John), Lime Tree Beach, Lindquist, Lindquist. We do a lot of weddings on Lindquist, St. Thomas! The photo below was taken on Trunk Bay at sunset. Have you heard of Fotor? I used this site to give this picture a vintage feel. I love their online editing tools.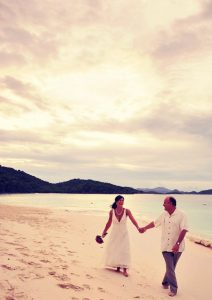 A few more fave November photos:
And a neat idea that we did last month for a guest book station was having guests take a pic with a polariod and attach it to this wire frame:
If your wedding wasn't featured in our November re-cap, it's because I don't have photos from it. Please send them my way! I'd love to create a blog post for you.
Please don't forget to read this blog post to find out how to win this: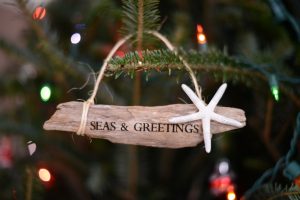 And help WeddingWire raise money for charity!