The weather for our event this past Monday at Sand Dollar Estate was quiet threatening the hours leading up to the wedding. The ceremony was set for 5pm and at 3pm, we were experiencing torrential downpours. All we could do was hope that the weather cleared and keep chanting "rain, rain, go away…". I snapped this photo below of my setup guy getting drenched as he worked on the arch.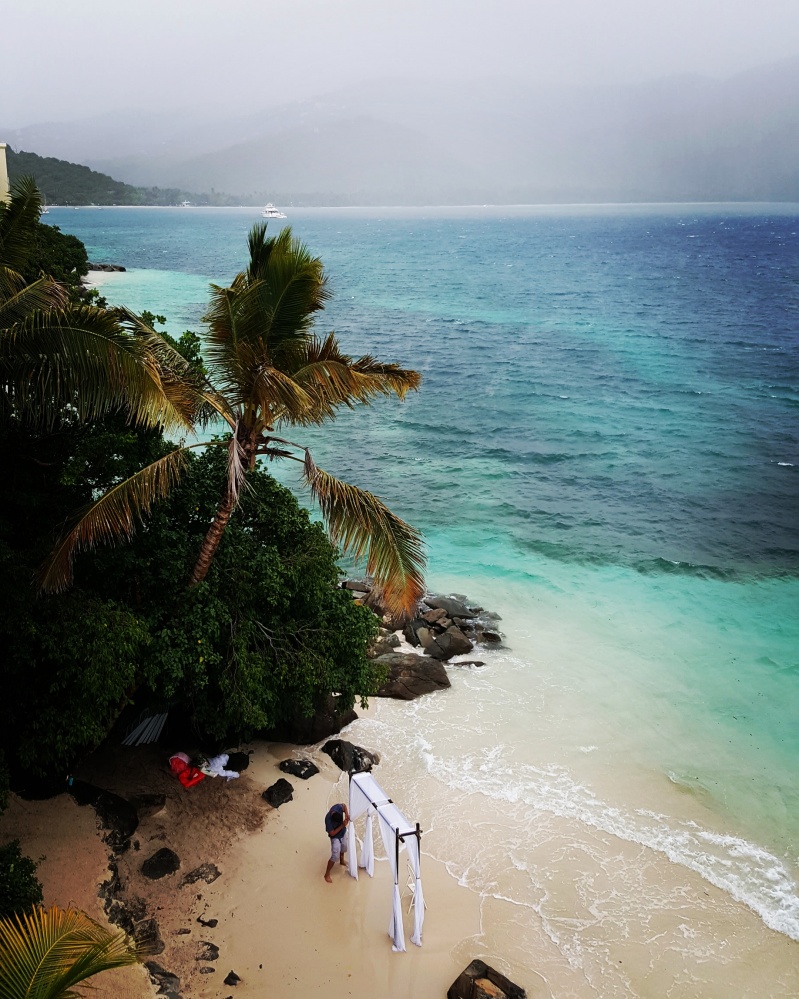 And boy did it! Just 10 minutes before it was time to walk down the aisle, the skies finally cleared.
And stayed clear for the rest of the evening!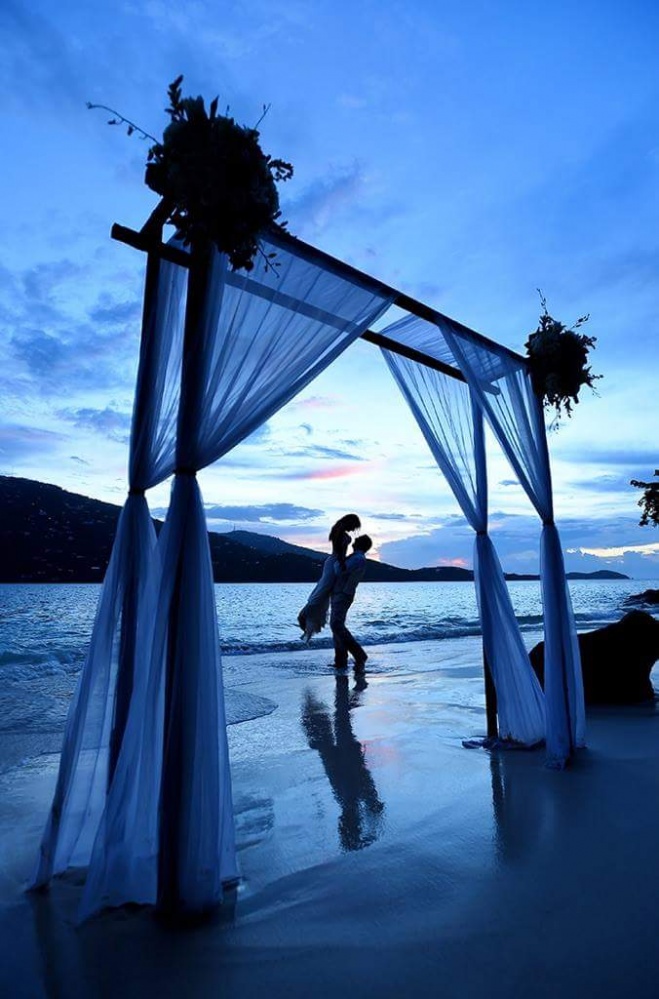 Thank you Blue Glass Photography for the photos! My favorite element of this wedding? Staying dry!