I have had a lot of couples ask me how the recovery process was going in St. Thomas & St. John. As an engaged couple starts to look around for their destination wedding location, I can understand how the Virgin Islands may be discouraging at first, when you see how many of our resorts are still closed and may not open until 2019. While it is true that a lot of the major hotels sustained damage and will need some time for repairs, the islands themselves are healing. That is not to say they are back to normal. After something so severe as two category five hurricanes hitting your island, I don't think things will ever be back to "normal" but a new normal is emerging. One thing that a hurricane can never damage is the deep love that exists here in the islands. If you have ever been to the VI, I'm sure you have fallen in love with the beauty and the people. The islands have so many return visitors every year. The island life that exists here is just magical and you see it in the people that live here. This love has only strengthened after the storms. Everyone I know that has had to go stateside, for whatever reason (damaged home, loss of employment, etc.) talks about how homesick they are. My family included. If you haven't been to the islands yet, you can't yet fully comprehend what an amazing place it is. As a wedding planner I work with many different couples. Some have been visiting the islands since they were children, many have never been. But it's the ones that have spent time in the islands that write me and say, "I could not imagine being married anywhere else, we are absolutely moving forward with our wedding plans". I even had brides that were supposed to be married this past fall that pushed their wedding date into 2018 to make their Virgin Island wedding happen. For a place that is so full of love, it's the best place to celebrate yours.
The islands are ready for you. While some of the resorts may not be, there are still many places for you and your guests to stay. The beaches are beautiful and are still the same magical backdrop for your ceremony.
My husband, Stuart of Virgin Islands Wedding Officiate, has been so homesick for the islands and I am very excited for him to be flying down to St. Thomas this Thursday. He'll be officiating his first wedding since the storms and scouting out all of our favorite wedding locations and more. I'll be posting updates of his recon work here and on our Facebook page.
But another great source is this article on What To Do VI: What to Expect by Fiona Russell, a St. John resident. This even more so explains how much the islands are looking forward to our visitors return.
We are ready, the islands are ready and this aisle is ready for you…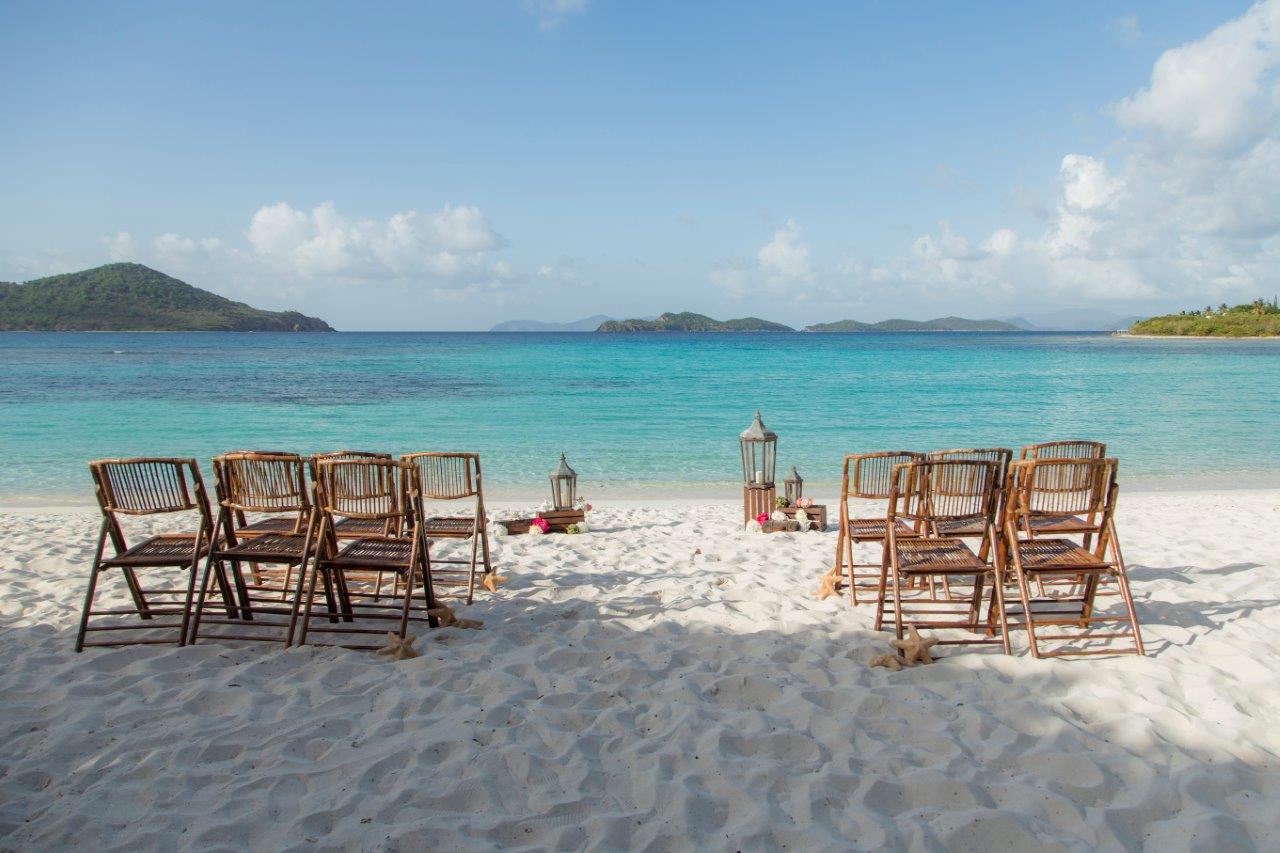 Photo credit: Mermaid Rebecca Ruth