It's not a coincidence that we have the same last name! Not only is Stuart my husband but the best wedding officiate on St. Thomas & St. John. If you haven't already, check out his new Facebook page: https://www.facebook.com/stthomasweddingminister/
One thing Stuart is doing new for 2017 which I really love is a small sand ceremony for each wedding. Each couple will receive this beautiful little keepsake jar that they can use to collect sand from the beach they married on.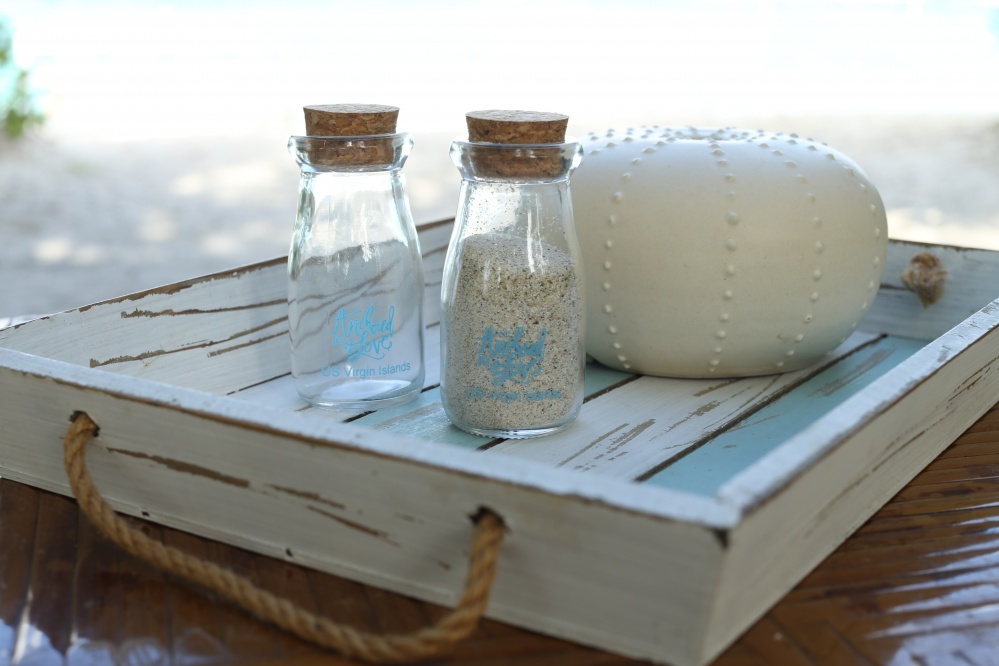 The text is a little hard to read in the photo but it reads "Anchored in Love" and then US Virgin Islands beneath.