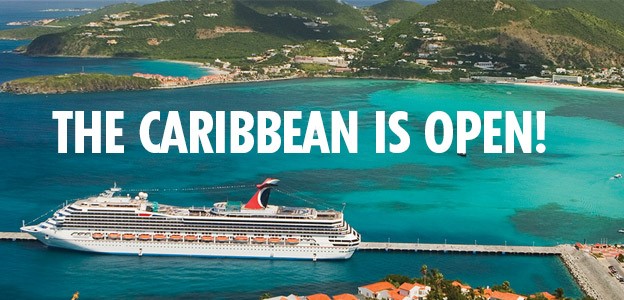 Welcome back Carnival Cruise Lines!
I was very excited to receive an email from a spring bride that she was informed by Carnival that they will return to their regularly scheduled itineraries in January 2018! This is great news for all 2018 Carnival Brides! No need to reschedule your cruise ship wedding.
I did receive an email from another Carnival bride last week that her plans at the Frenchman's Reef Marriott have to be redone, as the hotel does not plan to open until the end of 2018, maybe early 2019, and she asked Island Bliss for help with the new plans. If you're wedding has been affected by hotel or venue closures and you need help starting over, please let us know! Our team is willing, able and excited to move forward with 2018 weddings.