Wow! I can't believe we haven't updated the blog since July! Most of our staff was on vacation for the month of August and we hit the ground running in September, catching up on what we missed and getting ready for the new wedding season! September was a busy month and October is just as busy but October is my favorite month of the year. I just love fall and the start of the holiday season. I already have my house decorated for Halloween and am burning those pumpkin spice candles. Sounds funny, I'm sure, to have the interior of your home decked out for the season and look out your window to swaying palms and sunshine! It's even crazier when we put the Christmas tree up and crank up the holiday songs.
A few years ago I did an October blog special where I posted one thing from each wedding that was my favorite element of the wedding…favorite month, favorite element. I'm going to try and do something similar this month. It's already October 7th and we already have six weddings completed for this month so I may have missed snapping a photo here and there. But going forward I'm going to do my best to keep the blog updated this month with something unique from each wedding. We even have a Halloween wedding this year – I'm hoping our bride will want to incorporate something for the holiday!
Let's get started! Below is a photo of the centerpieces we did for our bride & groom that got married at Norbu Estate this past Sunday. They had sent me an inspiration photo and to be honest, we had nothing like this on island. I, being a seasoned shopper, found the elements we needed and made this happen. I'm so excited about how it turned out!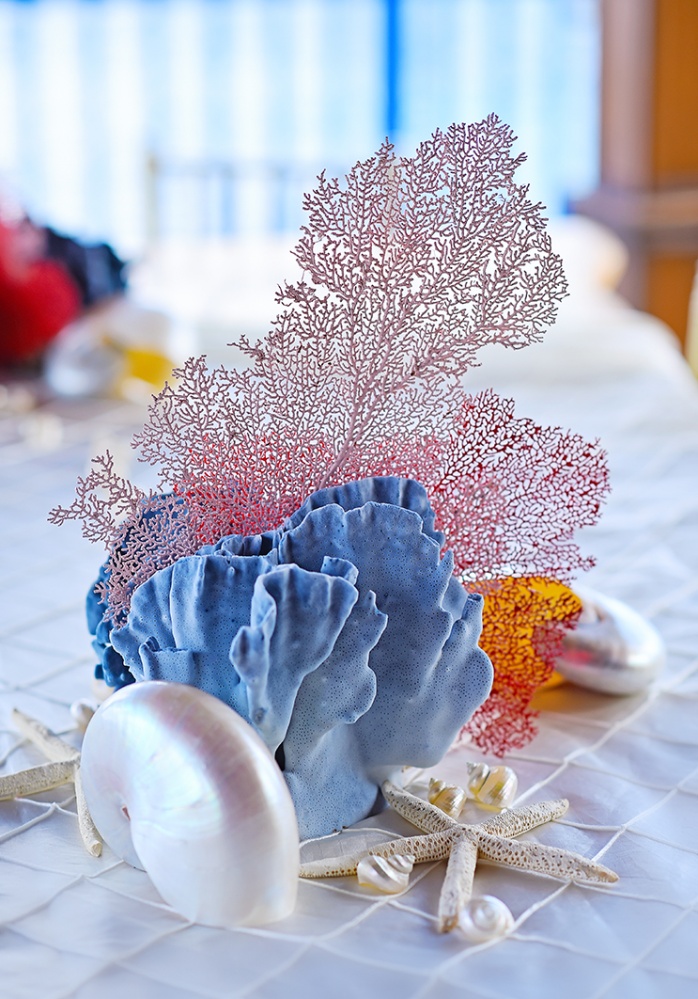 In case you're curious, this was their inspiration photo: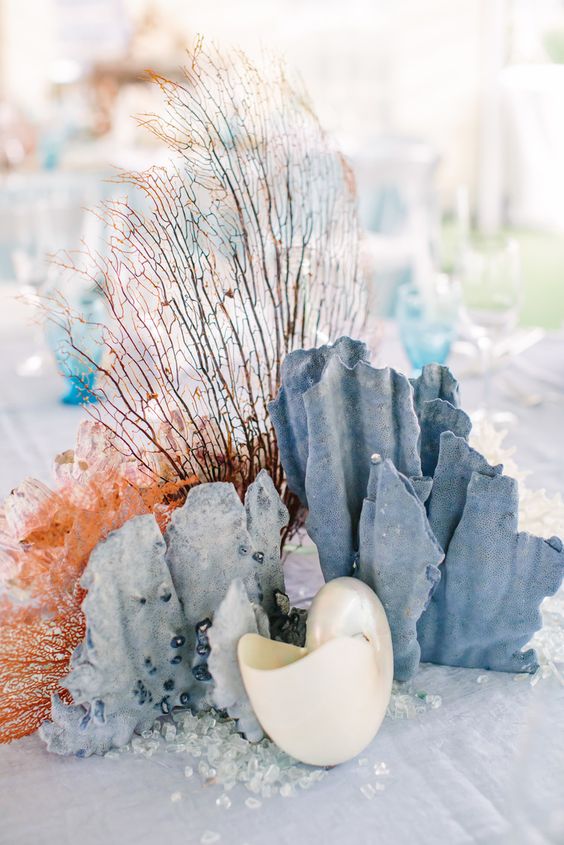 And want to see a photo of them on their wedding day? This is the new deck space at Norbu Estate with our lovely bride & groom under the coconut trees…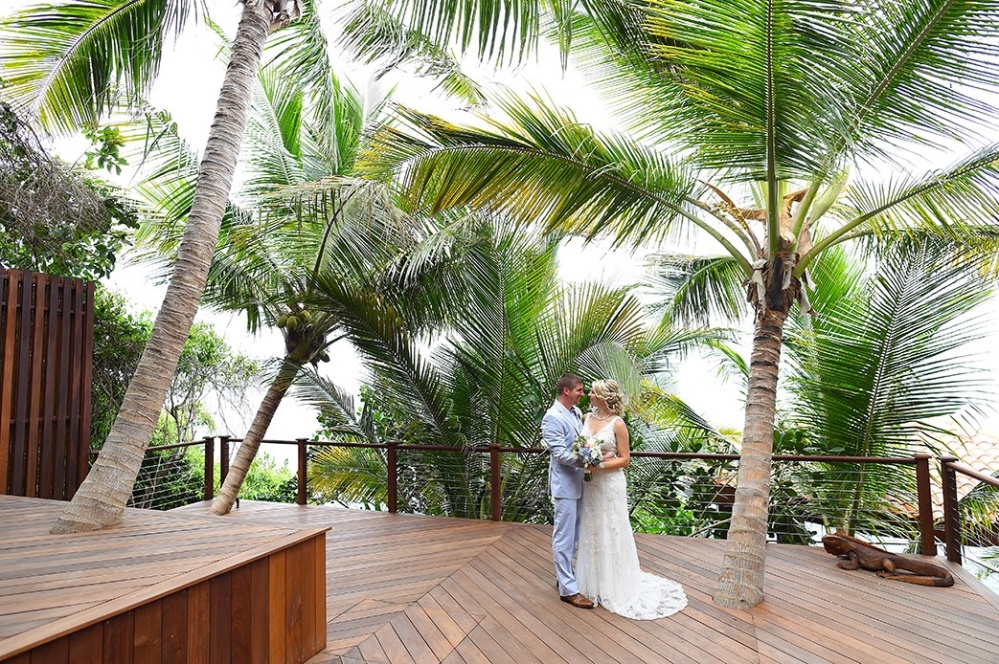 Thank you Blue Glass Photographer for these lovely images!