Choosing your attire for a destination wedding is not always easy. I'm not very comfortable when brides ask me what it the best thing for them to wear. It's your wedding day and your dress is a pretty important element for many different reasons and those reasons are all up to you. Maybe cost is the most important thing to you? I have brides that tell me they bought their dress for $20 on eBay and it's one of the biggest sources of joy for them on their wedding day. I've had brides spend thousands on designer dresses and refuse to go near the beach for fear of getting it dirty. I've had brides get married in their bikinis. I've had brides in full princess gowns. The number one thing about your wedding dress is YOU and your love for "the dress". You must love it, no matter if it is $10 or $10,000. It's so hard to answer the "what do you recommend" question when it comes to your gown.
However…for you gentlemen out there…we do have some ideas. I asked my assistant Kate to pull some ideas together for us. Here you go:
Wearing a tux in the Virgin Islands for your wedding day can turn into a sweaty mess. So we've come up with a few suggestions on what to wear on your wedding day so that you are comfortable and handsome in the warm weather. 
Casual white long or short sleeved shirts. Lightweight and perfect for an afternoon wedding.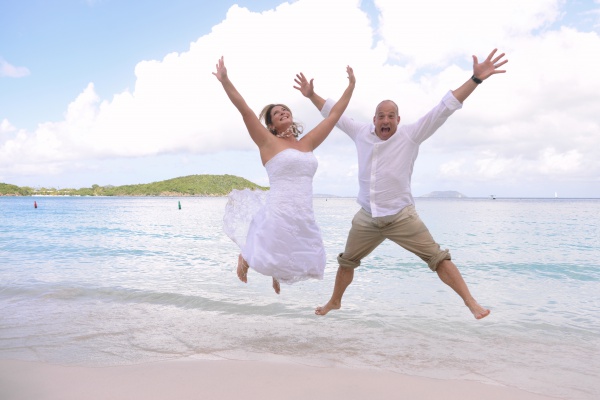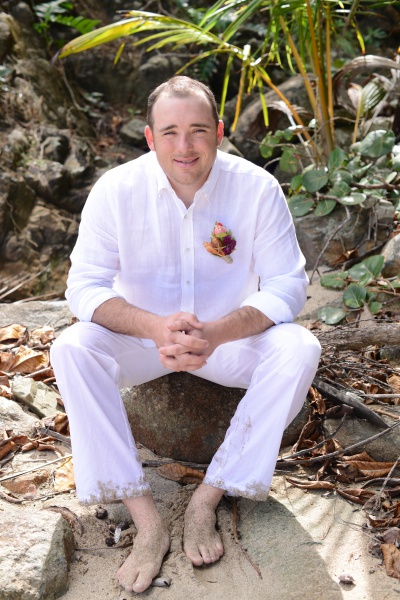 Colorful long sleeved shirt perfect for complimenting a boutonniere and adding color to the photos.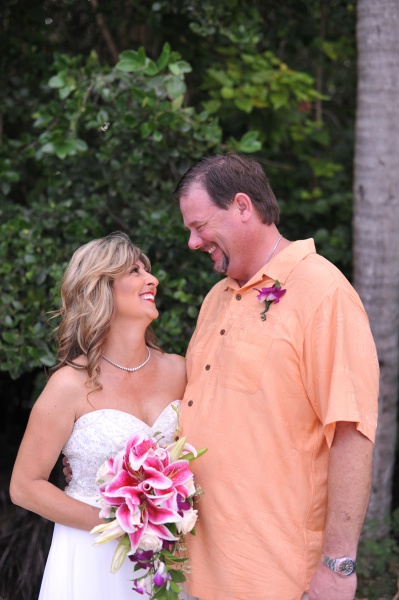 Or let your tie bring in the color (let your bride pick it out):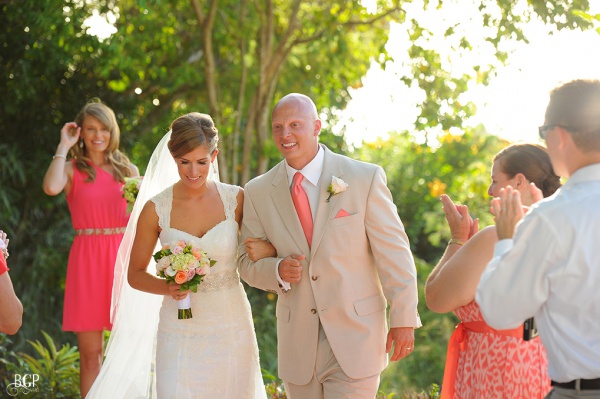 Or you can really let your colorful side shine through. 🙂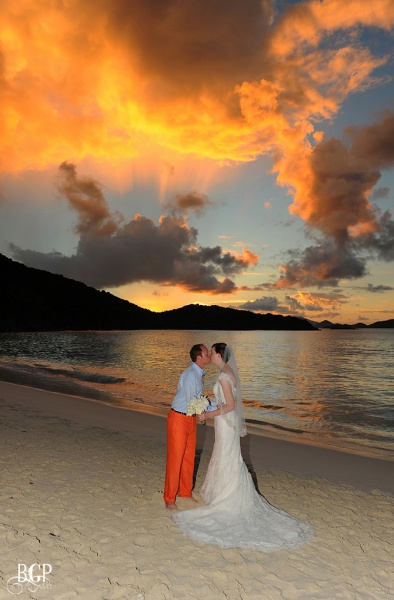 Causal suites with lightweight jackets and no tie is causal but still a bit dressy.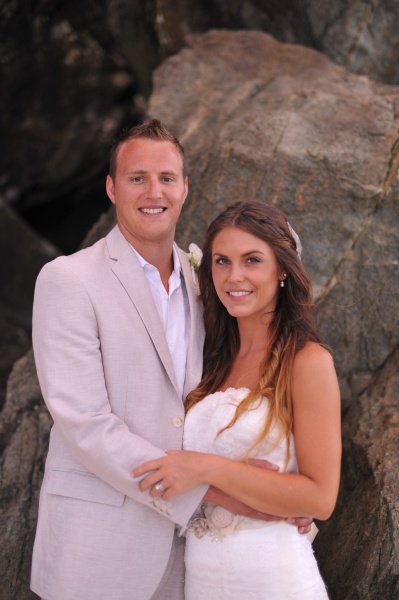 A popular trend right now are vests – with or without a jacket.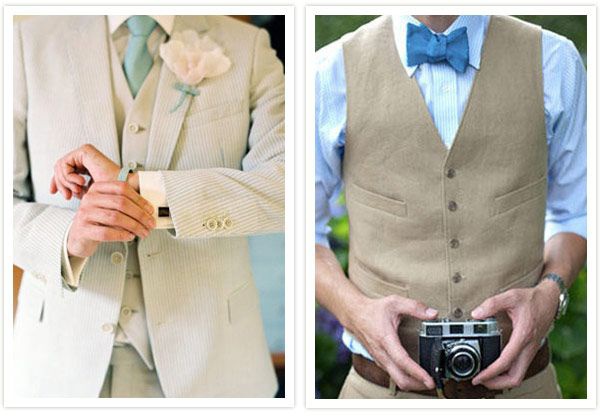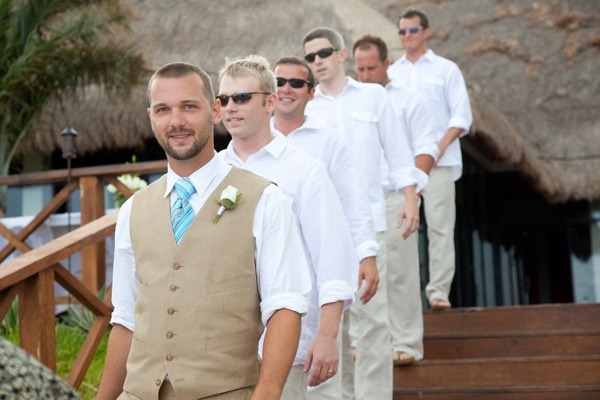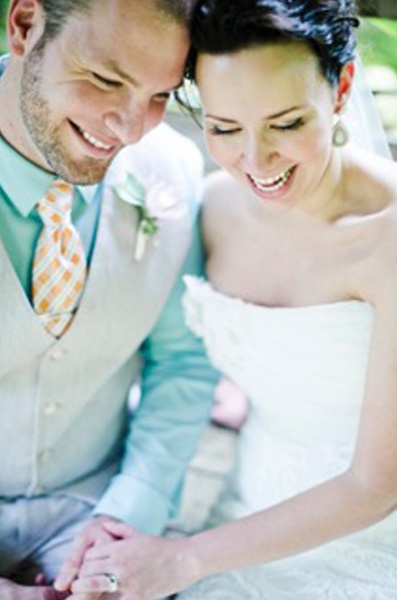 A full suit for an evening ceremony and reception is always classy.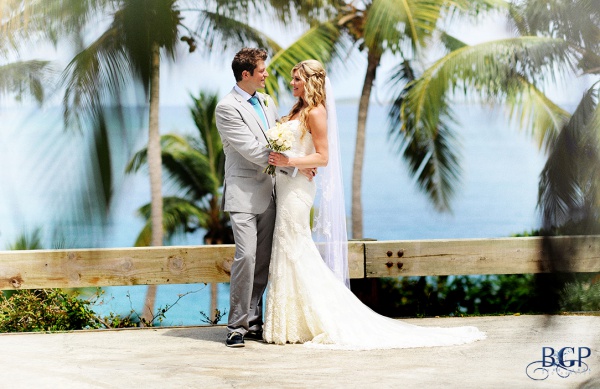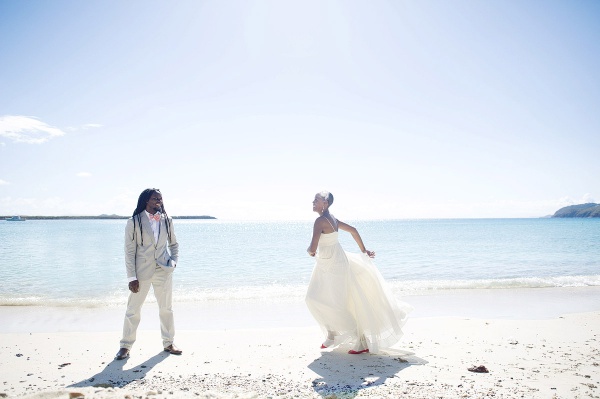 Whatever you do, make sure you are comfortable and feel free to represent you own style!